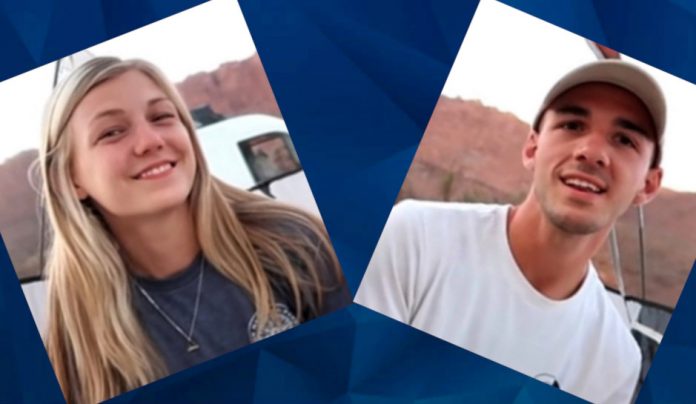 The FBI confirms human remains found Wednesday is identified as Brian Laundrie. The remains were found in the Myakkahatchee Creek Environmental Park adjacent to the 24,565-acre Carlton Reserve in Sarasota County, Fla.
Laundrie was the 23-year-old boyfriend of murdered Gabby Petito. And is also the only person of interest in her death. There was a warrant issued for his arrest for the use of her credit card after her death.
Brian Laundrie confirmed dead
A statement was issued from the FBI's Denver field office, which is leading the investigation. It said they were able to confirm the identification with a comparison of dental records.
It has been reported that some of the remains were "skeletal" and included part of a human skull. Along with the remains, the FBI also found a backpack and notebook which belonged to Laundrie.
The FBI statement did not specify an exact cause of death. The area where the discovery was made had been underwater during earlier searches. So it's not yet clear how long the remains were submerged in water.
The discovery of Laundries' body ends over 30 days of searching by federal, state, and local law enforcement. The massive manhunt began when his disappearance was reported to police by his parents. Just 2 days before, Petito's body was discovered in Grand Teton National Park in Wyoming.
Vanlife couple 
Petito and Laundrie spent two months visiting national parks in her converted 2012 Ford Transit van. She was documenting the trip on social media.
On Aug. 12 the couple was stopped by police in Moab, Utah. They were in a physical fight, but the police separated them for the night. And no charges were filed.
Brian Laundrie returned from their #vanlife camping trip in Petito's van to North Port, Florida on Sept 1st. He and his parents would not talk to the police or Gabby's parents. 
Petito's Mom, Nicole Schmidt, who lives on Long Island, lost contact with her daughter in late August. On Sept. 11th Gabby's Mom reported her missing. It was then that her family discovered that Brian was home.
For over a month Petito's family has been issuing public pleas for the Laundrie family to cooperate with authorities. Police say the Laundries initially did not share "any helpful details" in the search for Petito or their son.
The case has drawn intense scrutiny and interest on social media. Online sleuths began scouring the internet for clues. And photos of Gabbys van taken by YouTubers led to the discovery of her body.
Silence speaks volumes
In a "60 Minutes Australia" interview that aired a few days ago, Petito's mother said the Laundrie family's  "silence speaks volumes."
A lawyer for the Laundrie parents, Steve Bertolino, said in a statement that the FBI notified the Laundries the remains were those of their son.
"We have no further comment at this time and we ask that you respect the Laundrie's privacy at this time," the statement said.