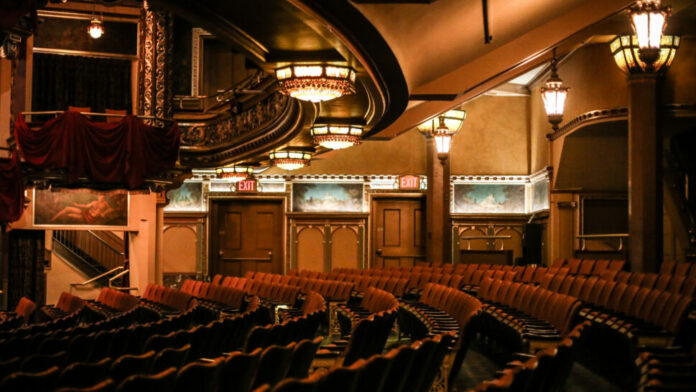 (USA Herald) – The COVID-19 pandemic has been devastating for the entertainment industry, with many businesses facing closures and significant financial losses. One such business, Jujamcyn Theatres LLC, the owner of five Broadway theaters, filed a lawsuit against its insurers in August 2020, seeking coverage for lost income caused by pandemic-related closures under its "all-risk" policy. However, the company's bid to recover the losses from Federal Insurance Co. was rejected by a New York federal judge, Andrew L. Carter Jr., on Monday.
While the ruling may be a disappointment for Jujamcyn Theatres LLC, it's important to understand the details of the case. Judge Carter granted judgment on the pleadings to Federal, citing the Second Circuit's ruling in a similar case involving a New York art gallery that didn't sustain a "direct physical loss or physical damage" to its property that would trigger coverage. The judge also cited Kim-Chee LLC et al. v. Philadelphia Indemnity Insurance Co., which held the presence of the virus does not on its own cause such a loss.
In his ruling, Judge Carter stated, "Plaintiff has not alleged that COVID-19 droplets caused any damage to its theaters such that they required repair or replacement or that any droplets caused any loss whatsoever. The complaint does not allege what losses may have been incurred as a result of this so-called 'physical damage.' Rather, the complaint alleges that plaintiff's damage was caused by the executive orders which mandated the closure of its theaters — not from aerosolized fomites which may have been present at Jujamcyn's theaters."
However, Judge Carter left intact Jujamcyn Theatres LLC's breach of contract claim against Pacific Indemnity Co. under its "performance disruption" coverage. The judge found it reasonable to interpret language in the policy as allowing for five times the amount it received from the insurer, up to $1 million in additional coverage.
Interestingly, Judge Carter also did not grant judgment on the pleadings to Pacific for the primary claim. Unlike with Federal, he agreed with Jujamcyn Theatres LLC that the definition of "loss" in Pacific's policy was ambiguous. The company argued that the closures of each theater counted as five different losses with separate $250,000 limits, while the insurer contended that the singular occurrence of the pandemic caused only one loss. Judge Carter wrote, "Neither interpretation is clearly compelled by the plain language of the contract. Here, there is potential extrinsic evidence that could help elucidate the parties' intent and the meaning of the Pacific policy, rendering judgment as a matter of law as to the meaning of the Pacific policy inappropriate at this juncture."
Although this ruling may be seen as a setback for Jujamcyn Theatres LLC, it is worth noting that they are still pursuing $1 million in additional coverage from Pacific Indemnity Co. under their "performance disruption" coverage. It is also worth noting that the company is still hosting shows, including popular productions such as "The Book of Mormon," "Hadestown," and "Moulin Rouge! The Musical."
As the pandemic continues to impact the entertainment industry, many businesses are looking to their insurance policies for relief. However, the outcome of these lawsuits is highly dependent on the specific language of the policies and how courts interpret them. As Samuel Lopez, legal news contributor for USA Herald, states, "This case highlights the importance of policy language and the need for businesses to understand the details of their insurance policies."