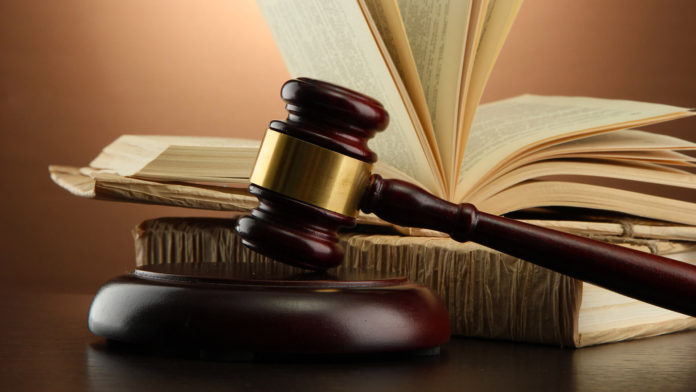 USA Herald Investigates High Powered Divorce Firms – Attorneys Broder & Orland  
Not long ago, we brought you a breaking legal news story concerning Broder and Orland, a high powered law firm in Connecticut, and its named partner Carole Topal Orland because it faced a lawsuit from a former employee. During our investigation, we've found public divorce records where lawyers from Broder & Orland were accused of violating Rules of Professional Conduct by opposing attorneys.
Over the last couple of weeks, The USA Herald team spent a lot of time reviewing public records and reading hundreds of pages of divorce complaints, motions, settlement agreements, answers, and cross complaints related to Broder & Orland.
Through the process we found a number of cases where there appeared to be conduct by Broder & Orland that was questionable.  This law firm is amongst the highest billing and several cases we've discovered had parties that may have been left aggrieved.
Attorneys Have a Specific Set of Rules to Follow
Attorneys have a specific set of rules to follow. These rules ensure that attorneys act in an ethical manner.
In Paasman v. Paasman, a divorce filed in Superior Court in Connecticut (Case No. FST FA 14-40287), public record shows Plaintiff's Motion for Contempt: Discovery Order, Pendente Lite. It was filed by Rebecca L. Ciota, a licensed attorney and counsel for the First Plaintiff. The motion was filed in September of 2012.
In paragraph 17 of the Motion, Ms. Ciota alleges that Broder & Orland violated Rule 3.4 of Rules of Professional Conduct. Ms. Ciota quoted several parts of the rule including how it was unlawful to obstruct a party's access to evidence and fail to be reasonably diligent to comply with a discovery order (remember all of those continuances asked for to produce financial documents?).
Ms. Ciota went on to state in her motion that an attorney who violates Rules of Professional Conduct open themselves up to disciplinary actions. We reached out to Ms. Ciota for comment, but she is no longer with the same firm and did not respond to our request for comment.   Ms. Ciota isn't the only attorney who alleged in a motion during a divorce proceeding that accused Broder & Orland of violating Rules of Professional Conduct.
In 2014, Kamil Salame was a defendant in a divorce proceeding filed by his former spouse, Katherine A. Courpas in Superior Court in Connecticut (Case No. FST FA 14-40287). After switching attorneys, Ms. Courpas was represented by Broder & Orland. In 2016, Mr. Salame's attorney, Gary I. Cohen, filed Defendant's Motion for Sanctions, Post Judgment. Mr. Cohen alleged that the plaintiff refused to engage in arbitration despite her initial acceptance. The independent arbitrator had reached out to the parties to inform them that her firm had advised the defendant's firm on unrelated matters (paragraph 4). Both the defendant and the plaintiff signed a waiver and knew about the association.
However, Mr. Cohen alleged that the plaintiff's legal team, Broder & Orland, took steps to attempt to intimidate the arbitrator (Lynda Munro, a retired judge). Mr. Cohen had emailed Broder & Orland and his email was not returned. Instead, Mr. Cohen alleged that Broder & Orland took the time to attempt to intimidate Judge Munro via email (paragraph 13).
In paragraph 14 of the Defendant's Motion for Sanctions, Mr. Cohen states that the behavior engaged in by Broder & Orland is "unbecoming of a professional lawyer."  He also went on to allege that Broder & Orland had "prevaricated" the situation. Merriam-Webster dictionary defines "prevaricate" as to deviate from the truth.
Finally, in paragraph 19, Mr. Cohen requested that the Court sanction Broder & Orland because "The rules of professional responsibility binding her do not bend so wistfully to her client's demands." Mr. Cohen also requested reasonable attorney fees and costs as well as for plaintiff's attorney read Rules of Professional Conduct from cover to cover and file a certificate of completion with the Court. We reached out to Mr. Cohen's office for a statement and we did not receive a response by our deadline.
Prime Example Of Financial Hardship In A Divorce
According to the public case file in the Passaman case (FST FA 11-4021040-S), Broder & Orland represented Gerrit Paasman as a defendant in a divorce proceeding filed by his former wife Carol Paasman. Mrs. Paasman was awarded $25,000 a month for support before the case ended. She was granted sole custody of the minor children.
The defendant was seriously behind in his support payments and wanted a modification. However, because he wasn't paying, Mrs. Paasman had to ask the court for a continuance because she had no money for an attorney.
In the meantime, Mr. Paasman's legal team at Broder & Orland hadn't turned over requested financial documents (which would help the court determine if there was a need to modify) and also asked the court for a continuance to turn over the documents. If a client truly needed a modification, shouldn't the client and attorneys work together to produce the proper documents?
Filing continuances and appearing in court on those motions (and on motions to modify) runs up the cost of legal fees…money that the client and the opposing party allegedly did not have.  Delay tactic or not, the only losers here are the minor child and Mr. and Mrs. Paasman, as legal bills continue to mount instead of going to child and spousal support.
You Get Billed for Everything Your Attorney Does
Looking again at public record divorce cases involving Broder & Orland, in the case of Louise and Ludovico Iacono, the firm eventually filed a motion to withdraw from the case. Mr. Iacono had already paid out substantial fees (and quite a bit of money in a settlement).
Another interesting finding in Connecticut's court files was spotted in Kamil Salame's divorce proceedings (Case No. FST FA 14-4028187). Despite the large amount of money awarded to the plaintiff, motion after motion is filed. In the settlement agreement available as public record there's another fairly interesting statement that may explain why Broder & Orland continues to apparently file a questionable amount of motions and employ delay tactics. Paragraph 15.5 states that if either party is found in default by a court of "competent jurisdiction," the "aggrieved party" is entitled to any and all reasonable expense fees and costs, including reasonable attorney fees. So, more that Broder & Orland go to court, the more money they can make.
We also noted a fair number of cases filed by Broder & Orland where the complaint (written by one of their attorneys) requested that the named defendant pay the attorney fees for the plaintiff. A couple of examples, all filed in Superior Court in Connecticut, include Donald Stangler v. Barbara Harland (FST FA 11-4020386 S), Lesley McCauley v. Steven Kroll, Jr. (FST FA 12-4022513 S), and several currently filed divorce cases.
Are Long, Drawn Out Divorce Cases Really in the Best Interest of Children?
According to public court files, Louise Iacono filed for divorce against her husband, Ludovico, in Superior Court in Connecticut in 2010 (Case No. FST FA 10-401974S). The defendant was represented by Broder & Orland. In this highly contentious divorce, there was one minor child. The former married couple had a parenting plan filed in their divorce that discussed shared parenting time.
On October 4, 2011, Broder & Orland filed a motion to hold the plaintiff in contempt. It was alleged that Mrs. Iacono had violated the parenting plan and "intentionally" caused harm to the defendant's relationship with the minor child (paragraph 6, Defendant's Motion for Contempt Re: Parenting Plan, Pendente Lite).
The one and only claim listed is that Mrs. Iacono "refused to facilitate the Defendant's parenting time…" Yet, there was no explanation of what she allegedly did that was so serious that it would cause serious harm.
Broder & Orland also asked the court to order Mrs. Iacono to pay the costs of the motion and reasonable attorney fees (on top of an order to the plaintiff to enforce the parenting time).
Broder & Orland Previously Faced Serious Accusations in Court
Further investigation by our research team revealed that Broder & Orland was sued in July 2015 by a former client who alleged legal malpractice, invasion of privacy, negligence, business interference, and made claims of slander and libel.
The complaint alleges that an attorney for Broder & Orland released privileged information to a third-party without the consent of their former client, continuously contacted the former client and even attempted to pressure the former client's father-in-law (a pastor), and discussed privileged information with members of a church without the consent of the former client.
These serious allegations, including the violation of attorney-client privilege, caused "extreme financial, reputational, and emotional harm" according to the complaint.
Read the full article on Broder & Orland LLC and our investigation into the divorce industry here: https://usaherald.com/20000000000-legal-divorce-industry-broder-orland-lawyers-forefront/.
Read previous coverage on Carole Topol Orland of Broder & Orland LLC here: https://usaherald.com/connecticut-lawyer-carole-topol-orland-gets-sued-for-employee-mistreatment/.