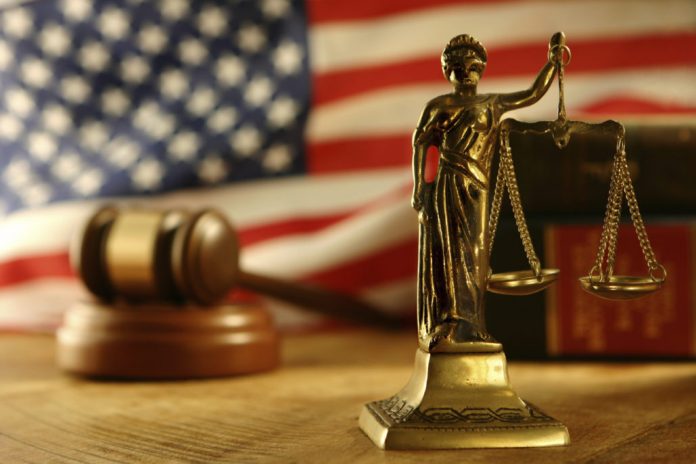 A Bulgarian cryptocurrency exchange CEO was sentenced to ten years in prison for his role in a multi-million dollar transnational online auction fraud that victimized Americans.
According to the U.S. Department of Justice (DOJ), U.S. District Court Judge Rober E. Weir ordered the ten years imprisonment of Rossen G. Iossifov, the owner and CEO of RG Coins, a cryptocurrency exchange based in Sofia, Bulgaria.
Iopssifov was found guilty of conspiracy to commit a Racketeer Influenced and Corrupt Organizations Act (RICO) offense and conspiracy to commit money laundering.
The Bulgarian crypto exchange CEO "knowingly and intentionally engaged in business practices designed to both assist fraudsters in laundering the proceeds of their fraud and to shield himself from criminal liability, according to the Justice Department. 
900 Americans lost over $7M from online auction fraud
Additionally, the DOJ noted, "At least five of Iossifov's principal clients in Bulgaria were Romanian scammers, who belonged to a criminal enterprise known in court records as the Alexandria (Romania) Online Auction Fraud (AOAF) Network."
Furthermore, Iossifov set up a large-scale scheme for online auction fraud in which 900 Americans became victims.
Based on the evidence presented during the trial and sentencing hearing, Iossifov laundered around $5 million worth of cryptocurrency, in favor of four scammers. Furthermore, Iossifov defrauded over $7 million from his 900 American victims. He profited $184,000 from the transactions.
Moreover, the DOJ detailed, "The conspiracy engaged in a complicated money laundering scheme wherein domestic associates would accept victim funds, convert these funds to cryptocurrency, and transfer proceeds in the form of cryptocurrency to foreign-based money launderers."
"Iossifov also allowed his criminal clients to conduct cryptocurrency exchanges for cash without requiring any identification or documentation to show the source of funds, despite his representations to the contrary to the major bitcoin exchanges that supported his business," according to the Justice Department.
Have a story you want USA Herald to cover? Submit a tip here and if we think it's newsworthy, we'll follow up on it.
Want to contribute a story? We also accept article submissions – check out our writer's guidelines here.