Meanwhile, an incident update on Friday showed that the CAMP Fire already burnt 142,000 acres and destroyed 9,700 homes and 336 commercial structures. It is 45 percent contained.
Brown, Zinke inspect damages caused by Camp Fire
On Wednesday, Governor Jerry Brown and Interior Secretary Ryan Zinke inspected the damages caused by the Camp Fire in Butte County.
Brown issued an executive order to cut red tape and streamline recovery efforts in communities affected by the deadly and devastating wildfires.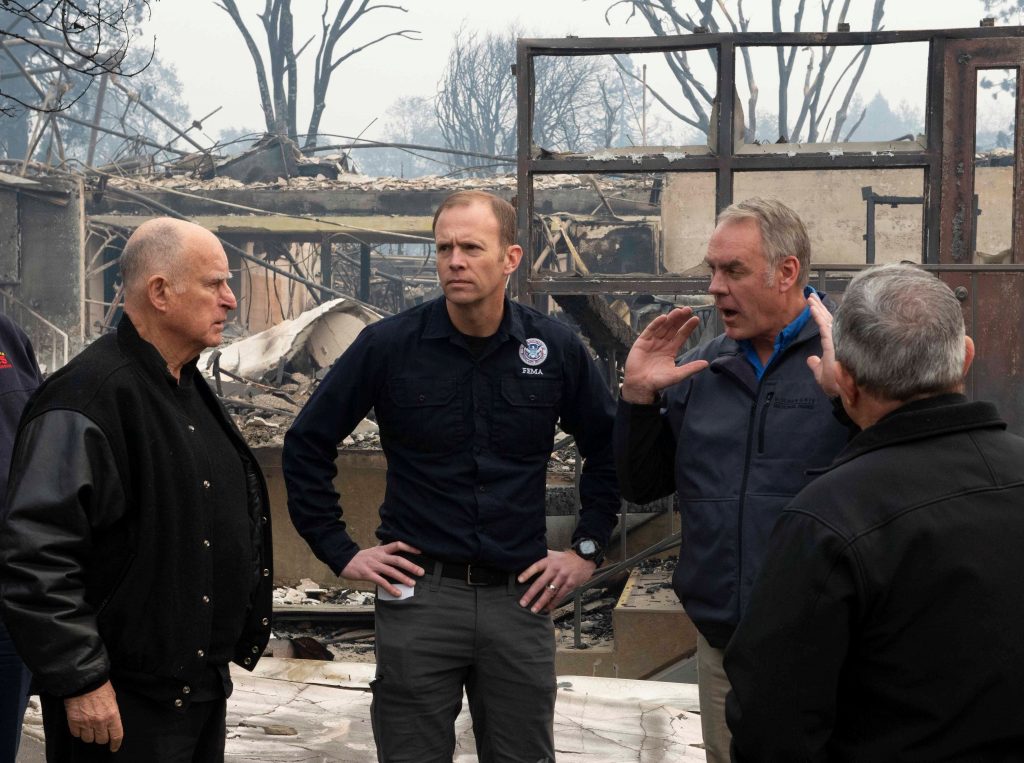 In a statement, the governor said, "We can't avoid catastrophe but we can prepare for it, we can recover from it – and we will. This community is pulling together – the first responders, firefighters, sheriffs, police and everyone else, including neighbors helping one another. Now is the time for solidarity."
In addition, Brown stated that President Donald Trump "pledged the full resources of the federal government."
On the other hand, Zinke emphasized that the frequent occurrences of wildfires in not just a state but also a federal government problem.