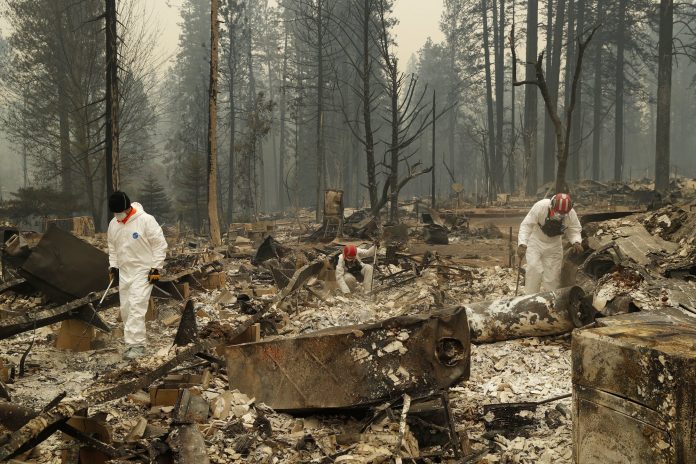 The number of fatalities from the Camp Fire in Butte County, California increased to 63 after search and rescue workers found additional human remains. The number of people missing rose to more than 600, according to officials.
On Thursday, the Butte County Sheriff's Office confirmed that seven additional people were found dead due to the Camp Fire. They discovered three remains in Magalia, three in Paradise, and one in Concow.
During a press conference, Butte County Sheriff Kory Honea told reporters that the number of missing persons increased to 631 overnight.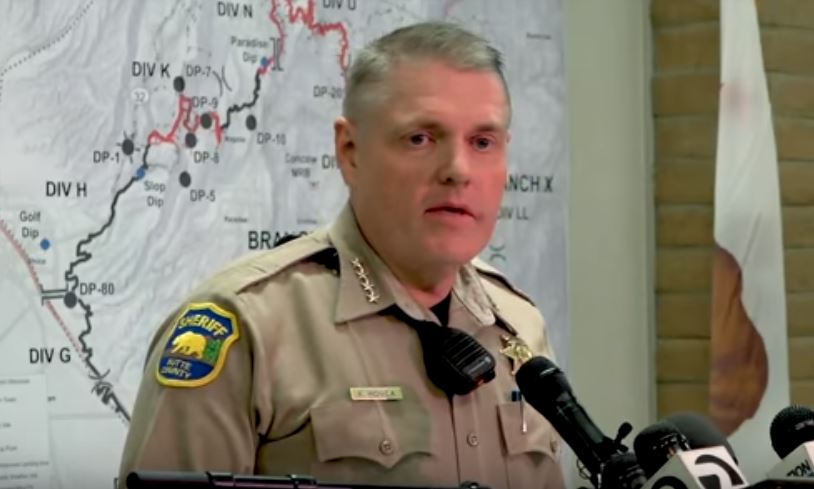 He explained that the number increased significantly because they added all the records gathered during the "most intense portions of this event, when people are calling 911 and we were logging information in there." He added that they reviewed the data and updated the number of people unaccounted for.
Furthermore, Honea said they are working continuously to identify the dead people. They have tentative identifications on 53 individuals and are still waiting for DNA confirmation.
Meanwhile, an incident update on Friday showed that the CAMP Fire already burnt 142,000 acres and destroyed 9,700 homes and 336 commercial structures. It is 45 percent contained.
Brown, Zinke inspect damages caused by Camp Fire
On Wednesday, Governor Jerry Brown and Interior Secretary Ryan Zinke inspected the damages caused by the Camp Fire in Butte County.
Brown issued an executive order to cut red tape and streamline recovery efforts in communities affected by the deadly and devastating wildfires.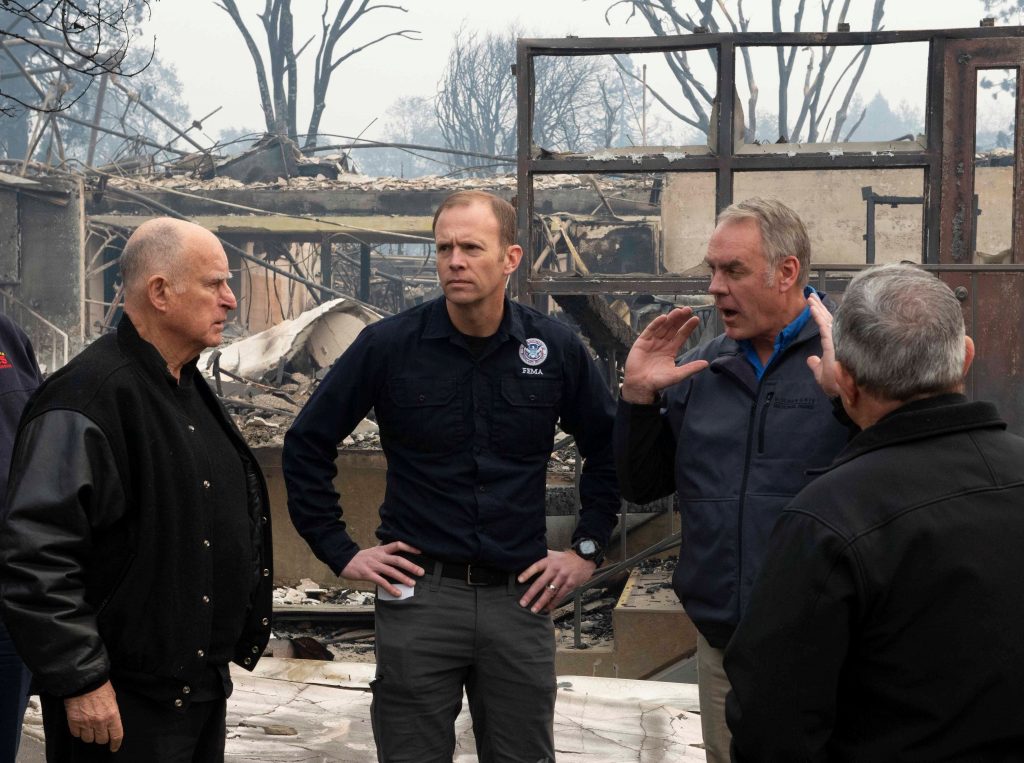 In a statement, the governor said, "We can't avoid catastrophe but we can prepare for it, we can recover from it – and we will. This community is pulling together – the first responders, firefighters, sheriffs, police and everyone else, including neighbors helping one another. Now is the time for solidarity."
In addition, Brown stated that President Donald Trump "pledged the full resources of the federal government."
On the other hand, Zinke emphasized that the frequent occurrences of wildfires in not just a state but also a federal government problem.
"This is a national issue…we have to work together to manage our forests. This is unsustainable."