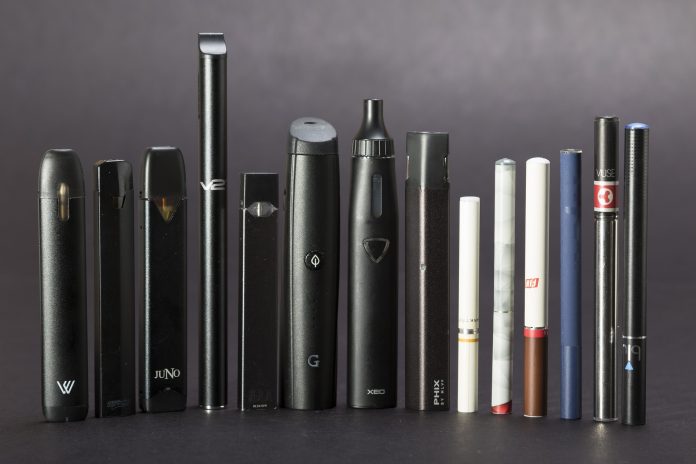 Flavor changes are coming to cigars, cigarettes and e-cigarettes. The United States Food and Drug Administration (FDA) believes having flavored nicotine products is causing American Youth to start smoking at younger ages than ever before. 
It a recent announcement, Commissioner of the FDA, Scott Gottlieb, M.D., released FDA data from a survey that "alarms" him, and says the data is what caused this flavor-ban proposal. The nationwide survey, conducted of high school and middle school students shows a drastic increase in ENDS product use. From 2017-2018 there was a 78 percent increase in current current e-cigarette use among high school students. And during that same period of time there was a 48 percent increase among middle school students. That means there are 1.5 million more youth using e-cig's now, than last year.
"These increases must stop," said Commissioner Gottlieb. "The bottom line is this: I will not allow a generation of children to become addicted to nicotine through e-cigarettes. We won't let this pool of kids, a pool of future potential smokers, of future potential disease and death, to continue to build. We'll take whatever action is necessary to stop these trends from continuing."
Gottlieb is now pushing for all e-cigarettes flavors, except for tobacco, mint and menthol, to be sold in age-restricted locations, in person and online.
This announcement comes on the heels of another announcement made in September where Commissioner Gottlieb called the rise in youth use of e-cigs an "epidemic". These announcements have caused some e-cigarette makers to take a serious look at their inventory of flavors, and cut back.
The leader in the e-cigarette space, JUUL, released this statement on their website in response to Commissioner Gottlieb's worries, "We don't want anyone who doesn't smoke, or already use nicotine, to use JUUL products. We certainly don't want youth using the product. It is bad for public health, and it is bad for our mission. JUUL Labs and FDA share a common goal – preventing youth from initiating on nicotine."
To prevent nicotine from getting into the hands of youth, they have stopped selling popular flavors like fruit, cream and cucumber to convenience stores and vape shops. They will only sell those products online under intense scrutiny, "To complete an order at JUUL.com, users are asked to provide their name, date of birth, permanent address, and the last four digits of their social security number. This information is verified by a third party and cross-referenced with publicly available records to confirm the person is at least 21 years of age."
With the world's number one e-cigarette company on board with the FDA, it's not long until all companies who create these products will aid the FDA in making american youth, nicotine free.