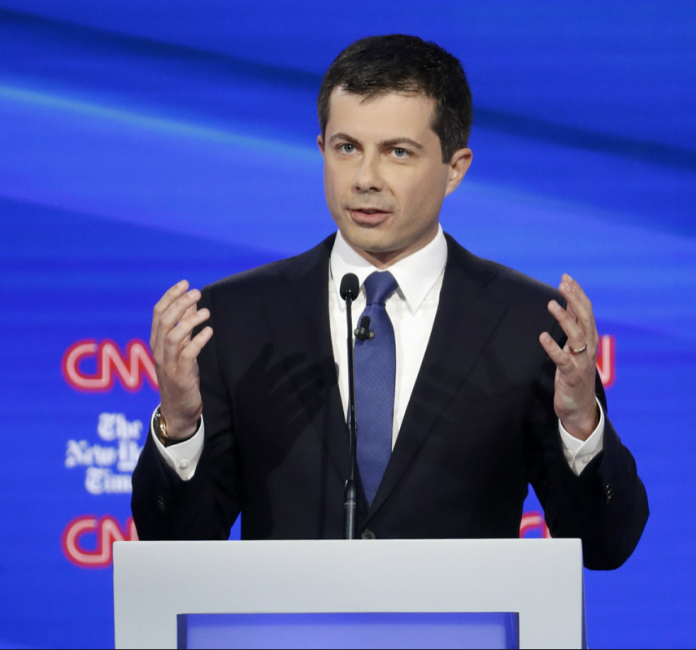 There is no denying that more Democrats than not are supportive of impeaching President Trump. Impeachment has maintained as a left-wing goal since the inception of Trump's time in office. However, the passing of the impeachment resolution and the ongoing inquiry has raised concerns about ways in which impeachment could backfire.
Some Democrats have expressed concerns that the failure of impeachment will result in a second term for President Trump. Others on the left note that even if the House approves impeachment, the GOP-controlled Senate will certainly acquit the president.
In light of this, 2020 Democrat Pete Buttigieg is approaching the matter of impeaching the president with caution.
What You Need to Know About Buttigieg's Stance on Impeachment
While the 2020 Democrat is not opposed to impeaching Trump, he's made statements which suggest that impeachment is not necessarily the best course of action. When speaking with The Boston Globe, Buttigieg stated that beating Trump in the general election would send a stronger message.
The South Bend mayor's exact statements read as follows:
"I will say that there would be a lot of benefit to Trump and Trumpism getting a resounding, thumping defeat at the ballot box. I think that is what will be required for congressional Republicans to be reunited with their conscience."
Declarations that the process of impeachment "needs to run its course accordingly" also precede Buttigieg's above statements.
What Do Other Democrats Think About Buttigieg's Stance on Impeachment?
The aforementioned statements from the 2020 Democrat did prompt some backlash from members of his own party. Left-wing pundits and others who favor impeachment censured Buttigieg, stating that he's parroting right-wing talking points.
This analysis, however, is not accurate. For starters, the right-wing remains overwhelmingly opposed to the idea of impeaching the president; Buttigieg does not. Furthermore, Republicans and conservatives have pointed out the pattern of Democrats' consistent attempts to remove Trump from office.
Buttigieg's assertions that the president should face defeat at the ballot box is also not a right-wing position. The GOP is firmly behind President Trump and doing all they can to ensure his re-election.
Leftists who strongly favor impeachment have ultimately shied away from facing the various ways in which their inquiry could backfire.