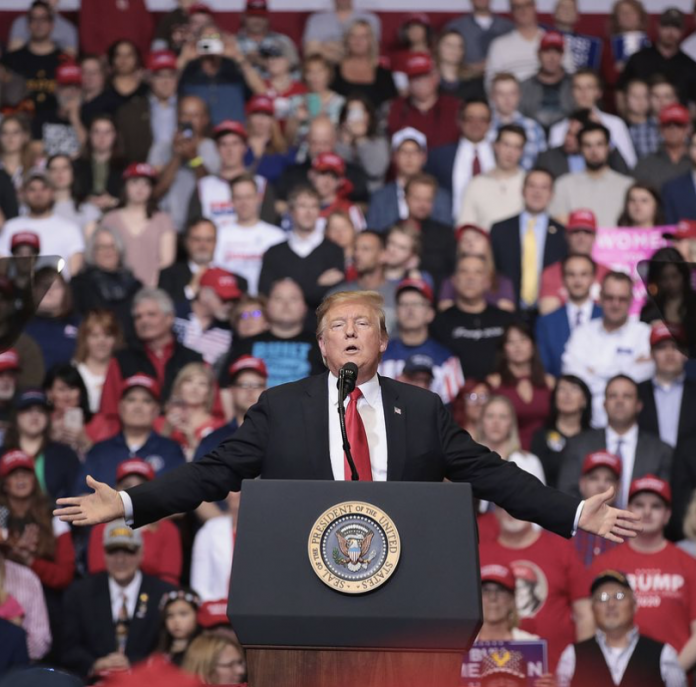 Throughout the 2020 presidential election, Democrat candidate Joe Biden has repeatedly attacked President Trump.
Biden's attacks against the president are both political and personal. Even prior to the current race, the former vice president once implied that he would take Trump "behind the bleachers" if the pair were in high school. After backlash, Biden later walked back those remarks.
Since then, Biden has accused Trump of racism and stated that the president fears running against him in a general election. On Friday, Trump gathered with supporters in Mississippi for a rally; during this time, the president also pushed back against Biden's rhetoric against him.
Trump on Biden as a Presidential Candidate
The commander-in-chief certainly didn't hold back when talking about his take of Biden as a presidential candidate. Trump branded the notion of him supposedly fearing the former president as a "delusional Democrat fantasy."
Furthermore, the president reminded Americans of Biden's two previous, unsuccessful attempts to run for the White House; these attempts took place in both 1988 and 2007. Shortly thereafter, Trump noted the decline of Biden's campaign and stated that having Biden as the Democrat nominee will harm TV ratings.
In the president's own words:
"We've now named him very slow Sleepy Joe. He's gotten slower and slower. I'm afraid that if he gets the nomination, he'll be so slow, we'll have the lowest-rated debates in history."
Why Has Biden's Campaign Slowed Down?
The decline of Biden's campaign is greatly attributed to a lack of funding. When Biden previously had no issues with capital, a significant amount of his campaign money went to fancy hotels and private jet flights.
Therefore, the former vice president elected to accept financial aid from super PACs; it's also important to note that Biden priorly denounced super PACs when he didn't need their funding. As the former vice president continues to struggle with raising money from small-dollar donors, he's changed his tune and abandoned his disdain for super PACs.
As the 2020 presidential election continues, Biden maintains that he's the best candidate to face Trump in the general election. In the words of the former vice president, he thinks he can "beat [Trump] like a drum."