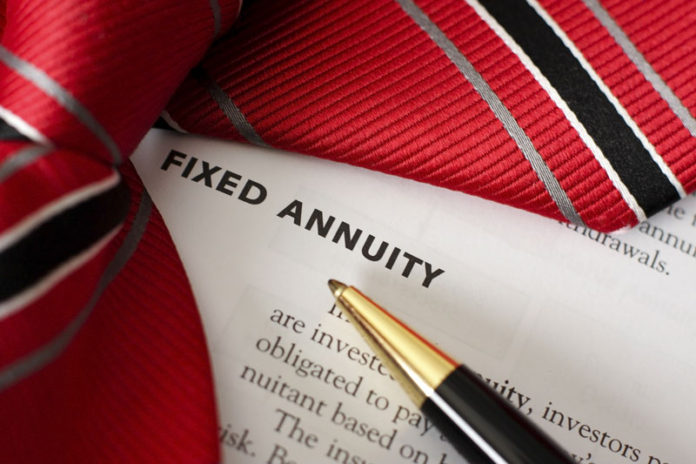 If you're interested in investing your money, particularly with an eye on retirement, one of the best decisions you can make is purchasing a fixed income annuity. A fixed index annuity (FIA) is a type of annuity that provides a minimum guaranteed interest rate over a set number of years. Additionally, the person who owns the FIA may receive further interest credit depending on the percentage of change in the broad market index.
Purchasing an FIA offers several benefits and is one of the safest investment decisions you could make.
Resistant to the Market
The problem with other types of investments that you could choose is that their value will be tied directly to the health of the market. Consequently, if the market plunges, so will the value of your stocks, causing you to lose a tremendous amount of money, putting your future finances at risk.
In contrast, a fixed index annuity is not negatively impacted by the fluctuations of the market. While you may receive additional interest if the index strengthens, you will never lose money if the index takes a downturn since the annuity is fixed. This means you can purchase an FIA without risk.
Add a Guaranteed Income Rider
One of the main reasons that people invest their money is so that they will be able to retire comfortably. In this regard, there is almost no better option than a fixed index annuity, particularly if you add a guaranteed income rider.
When you add a guaranteed income rider to your fixed index annuity, you will be paid from your annuity every year. This is especially beneficial for seniors looking for a solution to supplement their Social Security or other retirement plans. Choosing an FIA can ensure you receive income for the rest of your life after retirement.
Low Maintenance Fees
When investing your money, you want to be certain that your investments will not be subject to a variety of fees and charges. Another benefit of choosing a fixed index annuity over other types of investments is that there are little expenses required for this type of annuity.
Generally, the only fee you will need to pay for an FIA is a surrender charge, which restricts how many withdrawals you can make from your annuity in its first year. You may also pay a small fee for any riders added to your annuity. Investing in a fixed index annuity is a great choice if you're looking to avoid expensive maintenance fees.
Principal Protection
Perhaps the best reason to choose a fixed index annuity is that your principal will be protected. When you purchase an FIA, the insurance company will use that money to purchase both treasury and high-grade corporate bonds to create a revenue stream. The revenue stream will then be used to invest in market. Your principal, however, will never be invested in the market and is only used to create a revenue stream.
By keeping your principal protected from the market, your investment will be secure.
Choose a Fixed Index Annuity
Purchasing a fixed index annuity is a great choice for anyone looking to invest their money for retirement. An FIA can give you a steady source of income that will remain protected in the oft-volatile market.
For More Information on Annuities, Contact Fassi Financial Network via 1-800-320-3012.