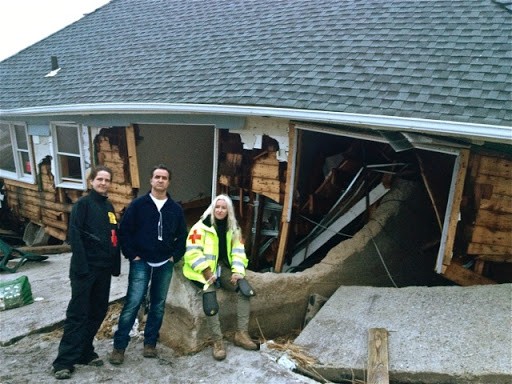 With the tremendous devastation wrought by Hurricane Irma and Hurricane Harvey, many Americans are now more focused on emergency preparedness than at any other time in their lives. While there are a variety of ways to prepare for an emergency, including gathering food and water, it is also crucial that you organize your paperwork.
Your personal and financial records will be crucial in helping you rebuild after a disaster, which means you need to make sure they're protected when an emergency strikes.
Documents You Need
Before a natural disaster hits, you need to be certain that you have copies of all your important documents. Having copies of your paperwork serves two purposes. First, it will give you easy access to important information after the emergency has passed. Second, having multiple copies of your documents will make it less likely that your personal information will be lost.
To start, you will need copies of your health and home insurance policy. These documents are invaluable both before and after an emergency, and should be easily accessible. You should also be sure to have copies of any wills and trusts you may possess. Finally, you should have copies of identifying paperwork, such as your birth certificate and social security card.
Protecting Your Paperwork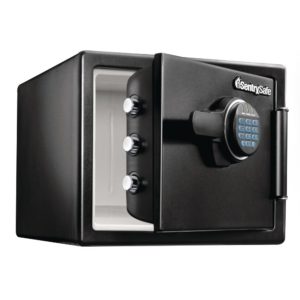 Once you've gathered your paperwork, you will need to decide how to protect it effectively. Emergency situations that threaten you and your home can easily destroy your documents if you don't take the proper precautions. Ideally, your storage solution will resist most types of environmental damage and will be easily recoverable after a disaster.
If you want to protect your paperwork as fully as possible, your best solution is a waterproof/fireproof safe. These safes will keep your documents protected from the type of water damage caused by the recent hurricanes, and should also prevent your paperwork from being destroyed during a house fire.
While it's also possible to store copies of your documents in a safe deposit box, you may have trouble accessing your bank in the immediate aftermath of an emergency.
Locating Your Documents After an Emergency
The point in organizing your paperwork for an emergency is to be able to access it quickly after the crisis is over. Unfortunately, emergency situations like natural disasters often result in serious injury or even death, meaning you may be unable to retrieve your paperwork yourself.
To make sure that your paperwork can be found after a disaster, you should be sure to tell a trusted friend or family member the location of your documents and any other information they would need to access them, including combinations or passcodes. Trusting this information to someone you depend on will guarantee your paperwork can be retrieved if you are unable to do so yourself.
Make Your Preparations
While you will have advance notice for some types of emergencies, such as hurricanes, other disasters can happen at a moment's notice, throwing your life into turmoil and leaving you no time for preparation. Organizing your paperwork before an emergency occurs will give you peace of mind and will help you start the rebuilding process as soon as the dangerous situation has passed.