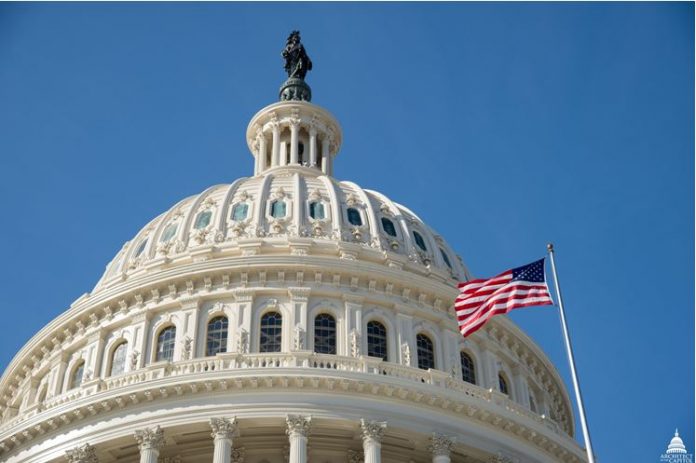 Three U.S. Representatives from California introduced legislation to end partisan gerrymandering in federal elections following a Supreme Court ruling on the issue.
On Friday, U.S. Reps. Zoe Lofgren (CA-19), Alan Lowenthal (CA-47), and Julia Brownley (CA-26) said their legislation—the Redistricting Reform Act of 2019 will require all states to establish independent redistricting commissions to redraw congressional district boundaries after every Decennial Census.
The Democratic lawmakers proposed the bill a day after the Supreme Court ruled that "partisan gerrymandering claims present political questions beyond the reach of federal courts."
Proposed legislation will fix the country's broken redistricting process
In a statement, Rep. Lofren commented, "If the U.S. Supreme Court won't fight to protect Americans' votes, then Congress will. Our Democracy cannot function properly unless every person's vote counts equally, and voters choose their elected officials, not the other way around. My bill would fix our broken redistricting process to ensure all voices are heard and politicians are held accountable."
"For too long the political gerrymandering of our Congressional districts has undermined the public's trust in our democratic system. The Supreme Court ruled that the question of partisan gerrymandering in not-justiciable but can be limited by the States and Congress," said Rep. Lowenthal.
He added that earlier this year, the House passed the People Act of 2019, which aims to secure U.S. election systems and protect its democracy. The legislation also included a provision that addresses partisan gerrymandering and requires candidates for President and Vice President to submit 10 years of tax return. However, Senate Majority Leader Mitch McConnell (R-KY) decided to not bring it up to a vote.
Rep. Julia Brownley said, "Gerrymandering districts erodes the trust of the people and undermines democratic principles. Utilizing independent citizen redistricting commissions will result in a more transparent election process and more accountable representation."
Pennsylvania already took steps to stop partisan gerrymandering in the state. Last year, state lawmakers introduced a bipartisan legislation to amend the Pennsylvania Constitution to allow the creation of an independent commission responsible for redrawing congressional district maps.