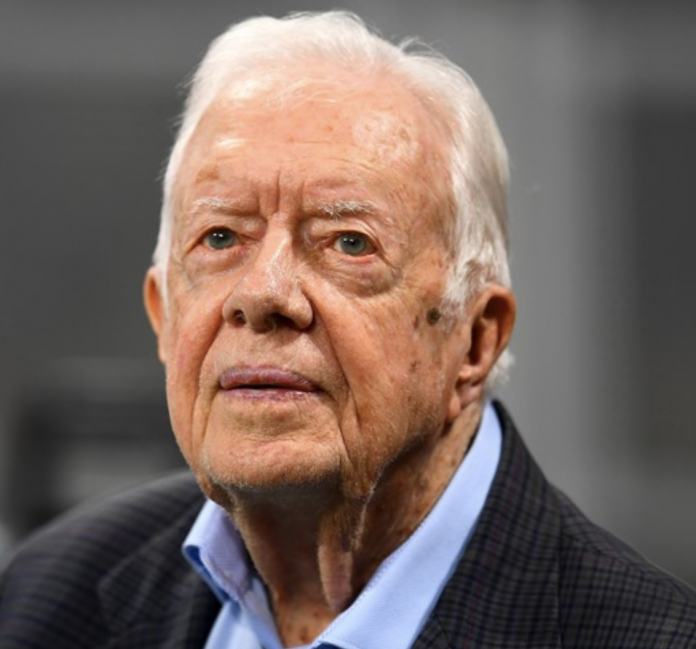 39th President Jimmy Carter does not believe that President Trump truly won the election in 2016. Carter stated as much during a Friday event at the Virginia-based Carter Center.
Carter's remarks mirror the assertions of many critics who dislike the president and believe that Russians interfered in the 2016 presidential election.
A Closer Look at Carter's Statements about Trump
Over the course of Donald Trump's presidency, various critics have raised questions about the legitimacy of his 2016 victory. Despite a nearly two-year-long investigation, certain Americans still believe that the president's ascension to the White House is the result of Russian interference.
This is something which Trump has denied on multiple occasions. Furthermore, Mueller's probe failed to prove the occurrence of collusion; the investigation did not even result in the president facing a criminal charge. Weeks later, Mueller came out and admitted that he and his team did not feel comfortable enough to charge Trump with a crime.
Nevertheless, Carter still has his own ideas about the Trump presidency. His statements about this matter read as follows:
"I think that the interference, though not yet quantified, if fully investigated, it would show that Trump didn't actually win the election in 2016. He lost the election and he was put in office because the Russians interfered on his behalf."
When directly asked about whether he believes Trump's 2016 victory lacks legitimacy, Carter answered with the following remarks:
"Based on what I just said, which I can't retract, I would say yes."
In previous times, Carter suggested that the press is "harder" on President Trump than other presidents before him.
Assertions of Russia Interference in the 2016 Presidential Election
Carter is a member of the Democrat Party; like many members of his party, the results of the Russia investigation have apparently failed to change his mind about supposed Russian interference.
Trump supporters and conservatives across the nation have responded to assertions that the president's win lacks legitimacy. Many on the right-wing maintain that such assertions are merely sour grapes over Democrats' failure to retain control of the White House.
At this time, President Trump has not publically responded to Jimmy Carter. Trump is presently in Japan for the G-20 Osaka Summit.