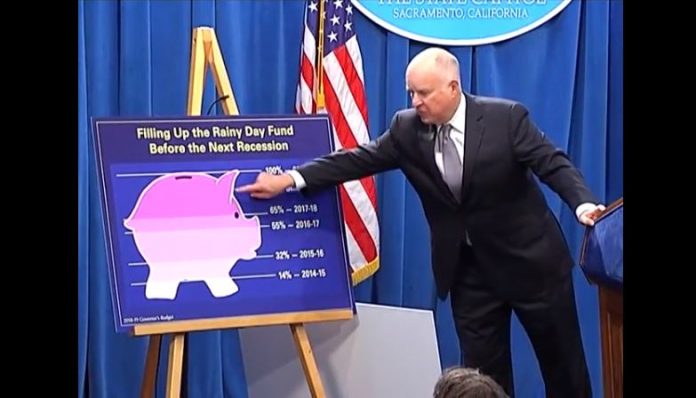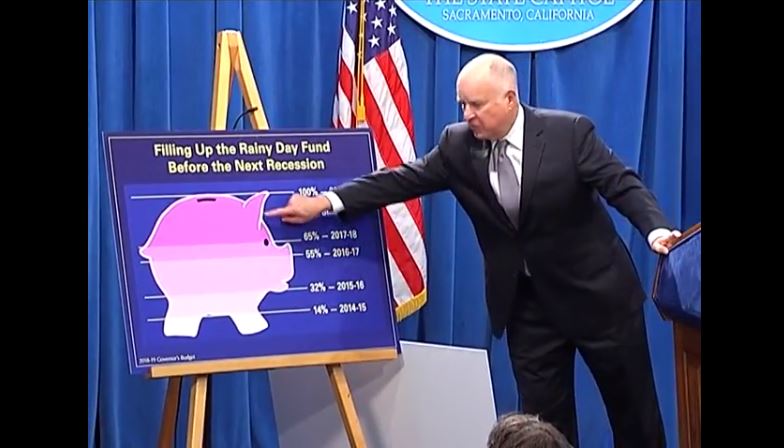 California Governor Jerry Brown proposed a $131.7 billion budget for the fiscal year 2018 to 2019. His proposal included setting aside $5 billion into the state's Rainy Day Fund to prepare for the next recession.
In 2014, Californian's approved the Rainy Day Budget Stabilization Fund Act. It requires 10% of general fund revenues to the Rainy Day Fund every year. Gov. Brown is proposing an additional $3.5 billion on top of the 10% required by the law.
Currently, the Rainy Day Fund has a total balance of $8.41 billion or 65% of the state's target. The governor's proposal means bringing the total Rainy Day Fund to $13.46 billion.
In his budget letter to the Legislature, Gov. Brown noted that California experienced ten recessions since World War II. He emphasized that the state "must prepare for the eleventh." He added, "Yes, we have had some very good years and program spending has increased steadily. Let's not blow it now."
Speaking at the Capitol, the governor reiterated his belief that California will likely face another recession. He said it is important to build the Rainy Day Fund.
Gov. Brown wants to minimize the pain of the next recession
According to Gov. Brown, "We haven't hit that recession yet, but we will. It's so important that we prepare for that recession. Not when it comes but years before. The only way we can prepare is to watch your spending each year and to build up the rainy day fund."