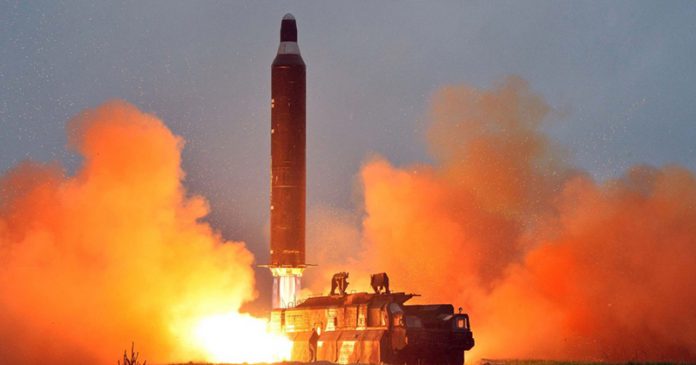 Residents on the island of Hawaii were terrified on Saturday when they received emergency alerts on their mobile phones and social media that a ballistic missile was inbound for the state.
"BALLISTIC MISSILE THREAT INBOUND TO HAWAII," it read. "SEEK IMMEDIATE SHELTER. THIS IS NOT A DRILL."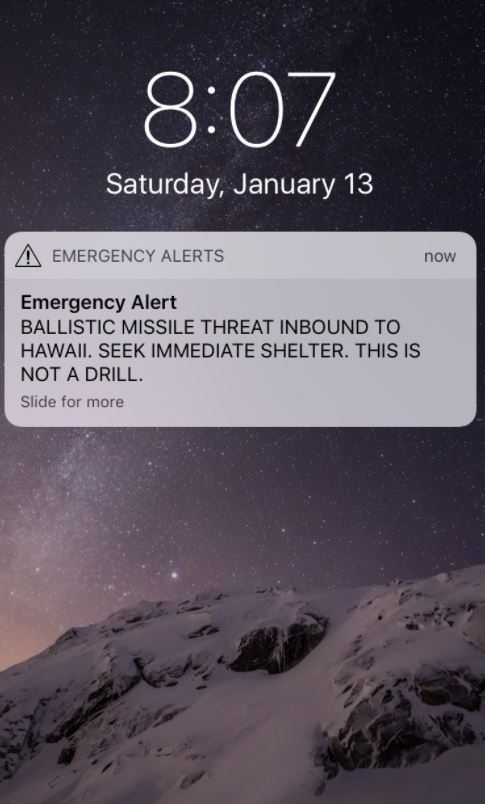 It took around a half an hour for the Hawaii Emergency Management Agency and Honolulu Department of Emergency Management to announce on Twitter that it was a false alarm.
NO missile threat to Hawaii.

— Hawaii EMA (@Hawaii_EMA) January 13, 2018
State Warning Point has issued a Missile Alert in ERROR! There is NO threat to the State of Hawaii! @MayorKirkHNL @Hawaii_EMA

— Oahu Emergency Mgmt. (@Oahu_DEM) January 13, 2018
Hawaiian Democrat Rep. Tulsi Gabbard was 15 minutes quicker with her tweet, in which she assured Hawaiians that there was no missile threat.
HAWAII – THIS IS A FALSE ALARM. THERE IS NO INCOMING MISSILE. THE ALERT WAS SENT OUT INADVERENTLY. I HAVE SPOKEN TO HAWAII OFFICIALS AND CONFIRMED THERE IS NO THREAT. pic.twitter.com/hwRGct2aTa

— Rep. Tulsi Gabbard (@TulsiPress) January 13, 2018
"Hawaii — this is a false alarm," she said. "I have confirmed with officials there is no incoming missile."
"USPACOM has detected no ballistic missile threat to Hawaii," a statement from Commander David Benham, a spokesman for US Pacific Command read. "Earlier message was sent in error. State of Hawaii will send out a correction message as soon as possible."