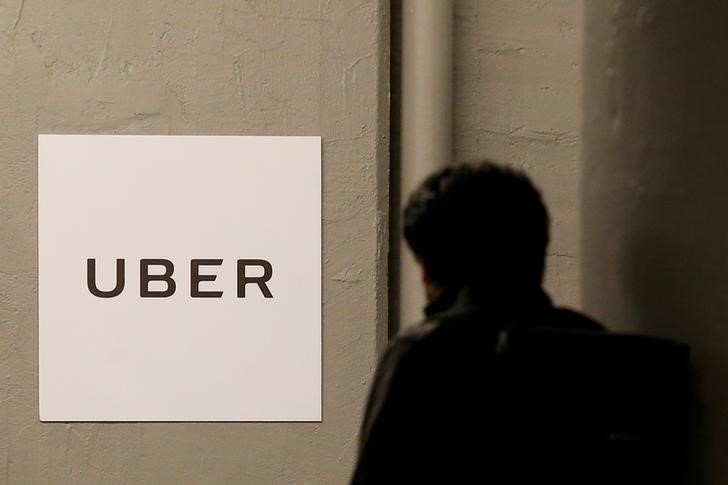 A San Francisco County Superior Court Judge ruled that Uber Technologies (NYSE: UBER) and Lyft (NASDAQ: LYFT) must reclassify their drivers as employees with benefits.
In his ruling on Monday, Superior Court Judge Ethan Shulman issued a preliminary injunction against Uber and Lyft's misclassification of their drivers as independent contractors, which is a violation of Labor Code section 2570.3.
He also prohibited both ride-sharing companies from further any provision of the Labor Code, the Insurance Code, and the wage orders of the Industrial Welfare Commission with regard to their drivers.
Judge Schulman's ruling is an early win for California Attorney General Xavier Becerra and the City Attorneys of Los Angeles, San Diego, San Francisco who sued Uber and Lyft for violating Assembly Bill 5 (AB 5) also known as the "gig worker bill."
The law, which took effect on January 1, 2020, required companies that hire independent contractors to reclassify them as employees, with a few exceptions. To prove that a worker is an independent contractor, not an employee, companies must prove a three-pronged test:
A. The person is free to perform services without the control or direction of the company.
B. The person is performing work tasks that are outside the usual course of the company's business activities.
C. The person is customarily engaged in an independently established trade, occupation, or business of the same nature as that involved in the work performed.
Judge Schulman rejected Uber and Lyft's argument that AB 5 does not apply to them because they are not hiring entities. He noted the "undisputed reality" that both the ride-sharing companies "hire and contract with drivers."
He explained, "Because Defendants cannot possibly satisfy the "B" prong of that test, the likelihood that the People will prevail on their claim that defendants have misclassified their drivers is overwhelming; there is no need to address the other two prongs of the test."
Uber and Lyft's refusal to comply with AB 5 "represents real harms to real working people"
Additionally, Judge Shulman noted that Uber's argument that drivers are performing a work—transporting riders— is outside the ordinary course of its business "because it is not comparable to the work performed by Uber employees."
According to him, "Uber's argument is a classic example of circular reasoning; because it regards itself as a technology company and considers only tech workers to be its employees…"
He added, "Were this reasoning to be accepted, the rapidly expanding majority of industries that rely heavily on technology could with impunity deprive legions of workers of the basic protections afforded to employees by state labor and employment laws."
Furthermore, Judge Schulman said Uber and Lyft do not want to comply with AB 5, which provides protections for gig economy workers such as drivers for ride-sharing companies. Under the law, gig economy workers classified as employees are entitled to receive benefits such as health insurance, workers' compensation, and paid sick and family leave.
Since Uber and Lyft classify their drivers as independent contractors, they don't receive such benefits.
Judge Shulman wrote, "It bears emphasis that these harms are not mere abstractions; they represent real harms to real working people."
AG Becerra will keep working to make sure Uber and Lyft will play by the rules
In a statement, AG Becerra said, "The court has weighed in and agreed: Uber and Lyft need to put a stop to unlawful misclassification of their drivers while our litigation continues.
"While this fight still has a long way to go, we're pushing ahead to make sure the people of California get the workplace protections they deserve. Our state and workers shouldn't have to foot the bill when big businesses try to skip out on their responsibilities. We're going to keep working to make sure Uber and Lyft play by the rules," he added.
————————————————–
Have a story you want USA Herald to cover? Submit a tip here and if we think it's newsworthy, we'll follow up on it.
Want guaranteed coverage? We also offer contract journalism here.  Just be sure you're comfortable giving up editorial control because our journalists are dogged and will follow the story through to the conclusion. The story will be published to our exacting standards, without regard for your preferred slant.
Want to contribute a story? We also accept article submissions — check out our writer's guidelines here.