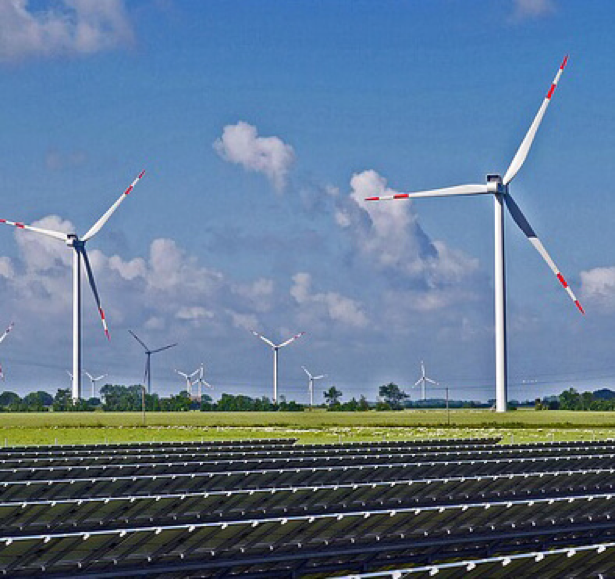 A recently released report by the California Public Utilities Commission shows (CPUC) that the states utility companies have already met or exceeded renewable energy targets for 2020. California has been leading the way with aggressive measures to reduce the impact on the environment and this report is further proof that these measures are working. If other jurisdictions begin to follow the states' lead, there's a good chance of stopping climate change before it becomes irreversible.
Major Findings
The CPUC report found that California's major utility companies have already met the states 2020 target of 33% of energy coming from renewables and they're actually on track to meet the 2030 target of 50% by 2020. Smaller utility companies are not far behind and should also easily meet the original targets. California is now producing so much power from solar power they're actually giving some away in the winter months when demand falls to neighbouring states such as Arizona.
What Renewable Energy Means for Residents
What does all of this mean for the average Californian? A significant reduction in the amount of emissions from fossil fuels and a chance to reverse the effects of global warming. No state has suffered more from global warming than California as we witnessed this past summer with out of control wildfires. California needs to stop and even reverse the states rising temperatures if incidents like these are to be avoided in the future.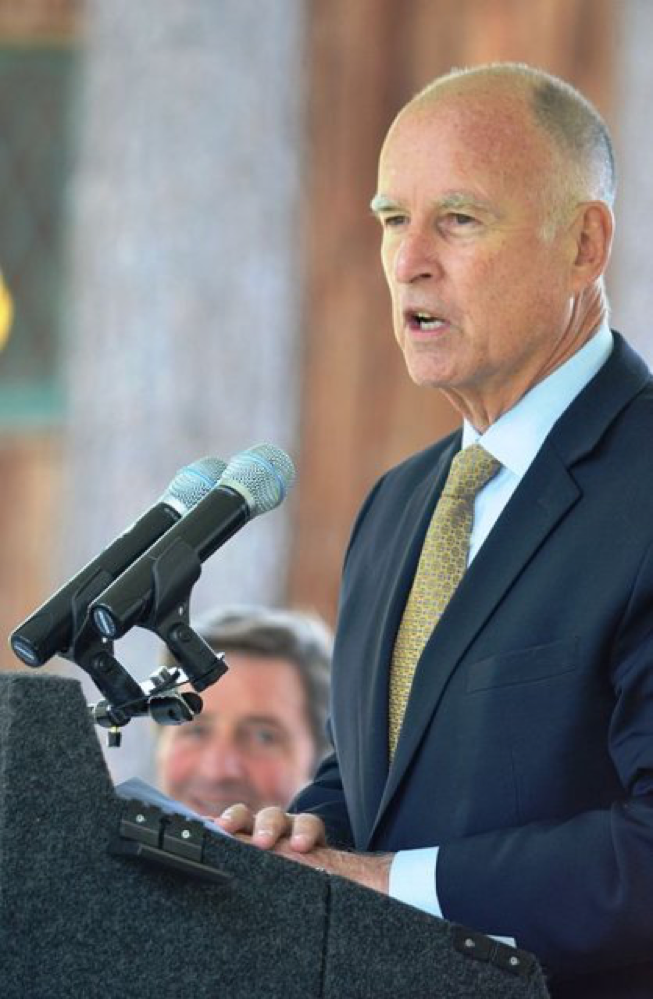 How They're Doing It
California has been one of the most aggressive states when it comes to tackling climate change since the early 2000's. The process began with Governor Schwarzenegger and it has continued with Governor Brown. They've steadily increased the targets for transferring California's energy capacity to renewables from a wide range of sources including solar power, wind power, and even geothermal energy.
Solar Power
When solar power was first introduced in California, it was highly inefficient and expensive. Over the years, the technology has been refined and solar panels can be produced for a lot less today. They're also more efficient at capturing the sun's energy. Solar energy was once far more expensive to produce than fossil fuel energy, but today it's competitively priced.
Wind Power
California now has the capacity to produce more than 5000 megawatts of wind-generated electricity. That's a 350% increase from 2001. Critics may not be impressed with their effect on the landscape and some question the health effects they may have on nearby residents, but they are having a positive effect on the environment. Without wind power, it would be difficult for California's utilities to meet the states renewable energy goals.
Geothermal
An advantage that California has over other states in reaching renewable energy targets is its access to geothermal energy. The state has been using geothermal energy since the 1960's and there are at least six working installations at this time. There's also plenty of room for growth and this will help the state's public utilities achieve the aggressive targets that have been set.
Why Fossil Fuels Need to Be Replaced
There aren't too many experts arguing against replacing fossil fuels in the long term. What they don't all agree on is how quick the timetable needs to be. Some believe that the pollutants they're releasing into the atmosphere have already pushed us past the global warming tipping point, while others think we still have some time. That debate will likely continue for some time, but the bottom line is we need to make the transition as quickly and safely as possible with as little impact on the economy as possible.
Can There be Too Much of a Good Thing?
No state is doing more than California to move to renewable energy. Some experts believe the state can switch to 100% renewable energy sources before the middle of the century. If that's true, it will likely be the first jurisdiction in the U.S. to achieve this, if not the first in the world.
Based on the amount of renewable energy the state's already producing there's a strong case to be made in support of these assertions. In at least three different months in 2017, California was producing so much solar capacity that it had to give some away to states such as Arizona. If California's utilities hadn't done this, there was actually a danger of overloading the system due to excess capacity. These problems will happen less frequently as storage capacity becomes more efficient and more fossil fuel plants go offline.
Renewed Hope for a Fossil Free Future
With California leading the way in the transition to renewable energy, we have real reason to be optimistic about the possibility of a fossil fuel free future. As the state continues to drive forward with their renewable energy initiatives, they're also developing technologies that will make it more viable for other jurisdictions to follow their example. A renewable energy future no longer seems all that farfetched.