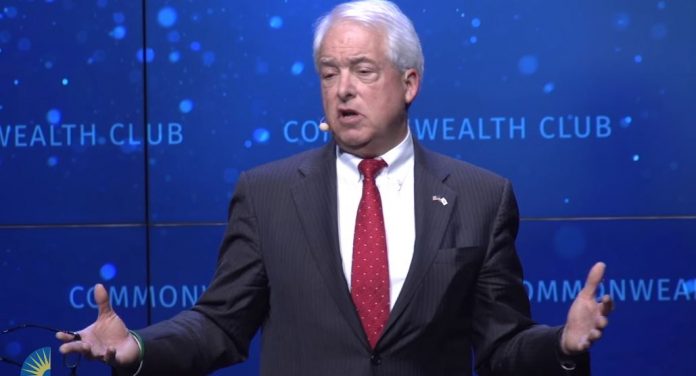 Republican gubernatorial candidate John Cox is optimistic that he will land the second place in the California primary on Tuesday and compete against Democrat Gavin Newsom in November.
Cox told the Los Angeles Times that he was "energized." Recent polls that showed he managed to surpass Antonio Villaraigosa in the second spot. According to him, "If the poll are right, I'm going to get the chance to make my case to the voters that Gavin Newsom is going to raise your taxes."
The Republican went on th say that Newsom will increase the property tax and double the state income tax. Furthermore, Cox said his the Democratic front-runner "is going to defend the regressive, horrible gas tax that impacts the working people of this state."
Newsom is also "going to going to have to defend the mismanagement of the state," added Cox.
Trump helped boost Cox's candidacy
Last month, President Donald Trump endorsed Cox. He believes that his fellow Republican businessman will "Make California Great Again." His endorsement helped boost Cox popularity among Republican voters in the state.
Today, the President posted another tweet stating that Cox will make a big differecnce in California.
Cox acknowledged the fact that Trump's tweets helped increased his popularity. According to him, "Let's face it — I need to get better known and the President's tweets helped get me better known. Obviously he's got the largest bully pulpit in the world in the Twitter following he's got. That's certainly powerful."
Schwarzenegger does not support Cox for governor
Arnold Schwazenegger, a Republican and former California governor does not support Cox's candidacy. He is also against Travis Allen, another Republican gubernatorial candidate.
In fact, Schwarzenegger believes that the state is doing great and Californians do not need the advice or endorsement of Trump. He emphasized that California is currently the 5th largest economy in the world and its GDP growth is higher than the U.S, GDP growth. He said the President should learn from California.