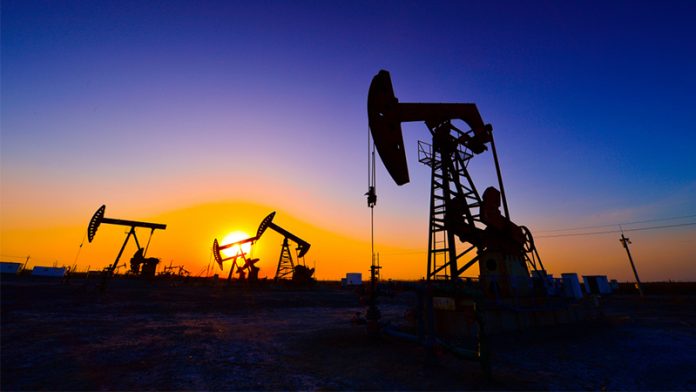 On July 15, 2020, California Resources Corporation (CRC), California's largest oil and gas production company filed for Chapter 11 bankruptcy in the United States Bankruptcy Court for the Southern District of Texas. The company announced the bankruptcy just hours before the clock was about to run out on several structured agreements with creditors. 
Under a Chapter 11 restructuring, the company seeks relief from $5 billion in debt and the accruing equity interest. The company hopes to get court approval to consolidate its ownership of its Elk Hills power plant and a gas plant in Kern County.
Oil companies hit hard by coronavirus economy
In recent years oil, and gas company bankruptcies have been increasing, and the shrinking demand caused by business closures and stay-at-home orders has only made matters worse. Oil companies are citing a steep decrease in demand during the COVID-19 lockdown. The prolonged oil price war between Saudi Arabia and Russia had already created a strain. 
As a result, the five largest U.S. and European firms that purchase oil have cut spending an average of 23% in response to the drop in oil demand caused by the coronavirus pandemic. The companies are Exxon Mobil, Royal Dutch Shell, BP, Total, and Chevron.
According to law firm Haynes and Boone, LLP, which tracks the energy sector's bankruptcy filings, 23 oil and gas companies went bankrupt in North America in the first half of this year alone.
CRC has a dramatic decline before bankruptcy
"CRC will emerge from Chapter 11 as a strong, healthy company committed to providing Californians with safe, affordable, reliable and locally produced energy, good-paying jobs and millions of dollars in annual government revenues for vital public services for many years to come," said Todd Stevens, CRC's president and CEO. "We take this role very seriously, and our commitment to ensuring a safe, diverse, and resilient supply of energy from California resources will not change."
CRC has more than 2 million acres of reserves across four major basins and 22 affiliated companies. Company executives have said it will continue to operate its production facilities during the bankruptcy process although its operations are already sharply reduced due to the coronavirus.
CRC is a Santa Clarita-based company, created in 2014, as a spin-off from Occidental Petroleum. Its debt load was created from transferring billions of dollars to Occidental.
Initially, the company performed well, in 2018 it was reporting average net daily production of 132,000 barrels of oil equivalent per day. In 2018, CRC pumped $37 million into county coffers. Only Chevron contributed more. 
First, the oil price war earlier this year and then pandemic-related stay-at-home orders caused a decline in demand and cut CRC's market value. By the time the bankruptcy was filed in mid-July, CRC's share prices had plunged 92% in the past 12 months.
Unfortunately, by the time it filed for bankruptcy, nearly half of its 17,500 wells sat idle. Production had all but stopped from the tidelands of Long Beach and Huntington Beach to the sprawling Elk Hills oil field.
The bankruptcy filing is another blow to the state of California's already distressed economy. CRC had about 1,250 California based employees at the beginning of 2020, according to U.S. Securities and Exchange Commission filings. It is also one of Kern County's top property taxpayers. 
Kern County, however, is listed in the bankruptcy paperwork as an unsecured creditor and is owed more than $25 million by CRC. The company also owes $24 million to the State of California's Geologic Energy Management Division, or CalGEM, due by Aug. 15.
————————————————–
Have a story you want USA Herald to cover? Submit a tip here and if we think it's newsworthy, we'll follow up on it.
Want guaranteed coverage? We also offer contract journalism here.  Just be sure you're comfortable giving up editorial control, because our journalists are dogged and will follow the story through to it's conclusion. The story will be published to our exacting standards, without regard for your preferred slant.
Want to contribute a story? We also accept article submissions — check out our writer's guidelines here.