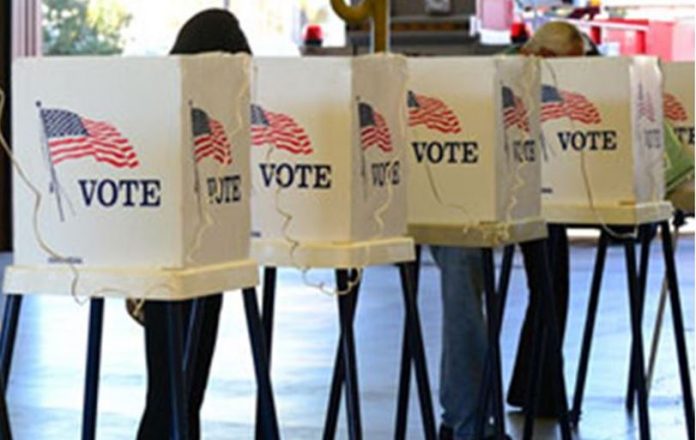 California Secretary of State Alex Padilla is facing a lawsuit in connection with its directive regarding voter language assistance for voters with limited English proficiency.
Civil rights groups alleged that Padilla deprived tens of thousands of California voters of the language assistance to vote. They argued that under the state law, minority groups are entitled to receive language assistance in voting.
In December, Padilla issued a directive requiring country election officials to provide translations in precincts where 3% or more of the voting-age residents are members of a single-language minority.
California language assistance limited to seven etnicities
In their complaint, the civil groups noted that Padilla only provided assistance for languages spoken by seven ethnicities including:
Chinese
Mandarin
Cantonese
Tagalog
Ilocano
Korean
Khmer
Vietnamese
According to them, "The Secretary's determination to limit language assistance to the languages spoken by the seven ethnicities covered in California under the federal VRA was wholly improper and lacks any basis in the statutes text or purpose."
They are asking the court to order Padilla to issue a corrected directive consistent with the California Elections Code.
In a statement, Linda Lye, a senior staff attorney with the ACLU Foundation of Northern California, said, "We hope a judge will correct this injustice so that voters, regardless of language ability, can participate fully and equally in the November election. California should be at the forefront of encouraging robust voter participation by our state's diverse communities."
Jonathan Stein of Asian Americans Advancing Justice – Asian Law Caucus, said California has the most immigrant voters in the country. It has an obligation to lead the nation in reducing barriers to voting.
On the other hand, Deanna Kitamura of Deanna Kitamura of Asian Americans Advancing Justice – Los Angeles, commented that thousands of precincts will not receive language assistance under Padilla's current directive.
California Sec. of State added assistance for six new languages 
Meanwhile, in a statement to NBC News, Sam Mahood, the spokesman for Padilla, commented that their office has been removing barriers for voters with limited English proficiency.
According to him, in December, their office announced that translated sample facsimile ballots must be provided to voters in six new languages. They made the addition to "better meet the needs of California's diverse population." He added that the office of the Secretary of State "will continue to expand voter access."
The six new languages include Panjabi (Punjabi), Hmong, Syriac, Armenian, Persian, and Arabic.