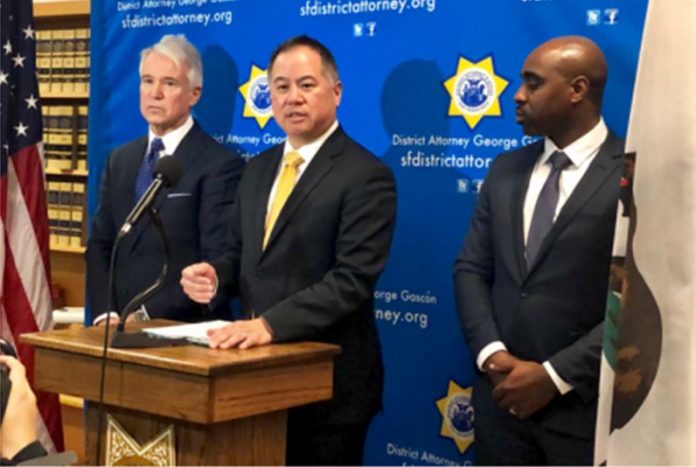 A California state lawmaker is proposing a legislation that would automatically seal millions of criminal convictions and records, eliminating the barriers for certain low-level offenders to re-enter the community successfully.
Last week, Assembly member Phil Ting (D-San Francisco) introduced AB 1076, which requires the California Department of Justice to use technology to clear misdemeanor convictions and records of low-level offenders who already served their sentences.
The records clearance only applies to those entitled to it under the state's existing laws. It does not apply to people who committed serious crimes such as murder.
The legislation will allow low-level offenders the chance to get jobs, housing, and education and make their lives better.
A "second chance" for low-level offenders
In a statement, Ting said, "Everybody deserves a second chance.  We must open doors for those facing housing and employment barriers and use available technology to clear arrest and criminal records for individuals already eligible for relief.  There is a great cost to our economy and society when we shut out job-seeking workers looking for a better future."
San Francisco District Attorney George Gascón supports AB 1076. According to him, "Millions of Californians are living in a paper prison." He noted that many people are "entitled to relief" but the "bureaucratic barriers" are preventing them to get it.
"With a few key strokes California can enhance public safety and equity while reducing recidivism and taxpayer spending.  AB 1076 will not only modernize our system of justice, it's a model for the justice system," said Gascón.
During a recent press conference, Gascón clarified that law enforcement can still see the criminal records of low-level offenders in case they repeat their offense. The bill only limits the general public's ability from accessing their criminal records.
California has been focused on reforming its criminal justice system. Last year, then-Governor Jerry Brown signed into law a bill abolishing the money bail system.