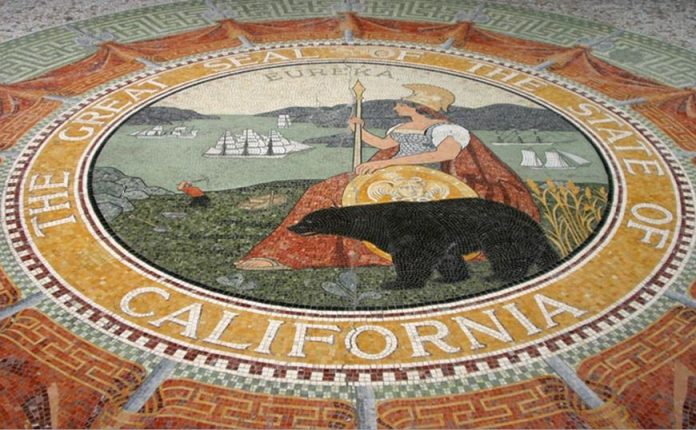 The States of California and New Mexico are suing the Trump Administration over its decision to repeal the Waste Prevention Rule, which prevents wasteful and damaging leakage of natural gas.
California Attorney General Xavier Becerra, the California Air Resources Board (CARB), and New Mexico Attorney General Hector Balderas filed the lawsuit against the Trump Administration.
The defendants named in the case were U.S. Department of the Interior, Secretary Ryan Zinke, the U.S. Bureau of Land Management (BLM), and Assistant Secretary Joseph R. Balash.
The Waste Prevention Rule requires oil and natural gas produces to reduce wasteful leakage of methane on federal and tribal lands using cost-effective measures.
In the lawsuit, Becerra and Balderas stated that the BLM tried to illegally suspend the Waste Prevention Rule twice. Now, it is attempting to eliminate its key provisions. The attorneys general said the bureau's action is a violation of the Administrative Procedure Act (APA), the Mineral Leasing Act (MLA), and the National Environmental Policy Act (NEPA).
BLM's rationale "lacks merit"
According to the attorneys general, BLM  found in 2016 that implementing the Waste Prevention Rule will result to substantial benefits annually. It will eliminate as much as 180,000 tons of methane emmissions and reduce up to 267,000 of volatile organic compound. The rule will also lessen toxic air pollutants by as much as 2,030 tons.
In addition, the rule will capture and put to use up to 41 billion cubic feet of wasted natural gas. It will generate up to $14 million in additional royalties.
For these reasons, the rule became effective on January 17, 2017. However, BLM "initiated a series of illegal attempts" to prevent its implementation "soon after the change in Presidential administration," according to Becerra and Balderas.
On September 18, the bureau released its final decision to dismantle key requirements of Waste Prevention Rule.
The attorneys general argued that the BLM failed to offer reasonable explanation for its decision. Its rationaled that the rule would "unnecessarily encumber energy production, constrain economic growth, and prevent job creation" has no merit.
Repealing the Waste Prevention Rule is "an attack on public health"
In a statement, Becerra said, "With this attempt to axe the Waste Prevention Rule, the Trump Administration risks the air our children breathe and at taxpayers' expense."
On the other hand, CARB Chairwoman Mary D. Nichols, commented, "Repealing a rule that is working is just another giveaway to an industry that doesn't need it. It's an attack on public health and continues the administration's dereliction of duty to protect air quality, taxpayer dollars and the environment."