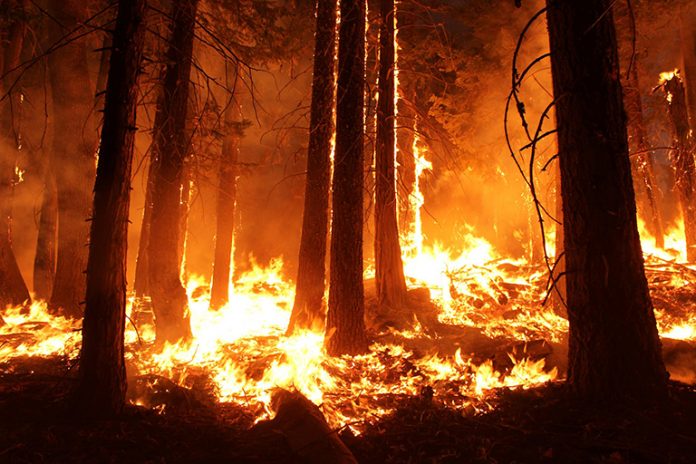 Gary Maynard, a criminology professor specializing in deviancy, has been charged with arson. The crime expert is in a Sacramento jail awaiting an arraignment hearing. And he is accused of setting a part of the Sierra Nevada on fire. And adding to the California Wildfires.
Investigators claim that the crime expert, turned arsonist, is just one of the criminals who are keeping the wildfires burning. Friday's New York Times reported on his arrest.
Fire-setting is an equal opportunity crime. Arson perpetrators that have been caught in California include lawyers, yoga teachers, dentists, policemen, millionaires, and the homeless. And now a crime expert has been accused of the strange phenomenon.
California Wildfires growing arson n
umbers
So far, this year, Cal Fire, the fire fighting agency, arrested 103 people for arson. And in all of 2020, only 120 people were arrested for the same charges. At least 10% of wildfires every year are intentionally set.
In 2020, the number of wildfires started by arson rose from 301 to 320.
The destructive mega-fires plaguing California create environmental, economic, and health challenges. The fires strip forests of their trees and create drought conditions.
Arsonist-set fires can do a lot of damage. In August and September, just three suspects in Northern California are believed to be responsible for fires burning thousands of acres. And also destroying more than 200 homes and businesses. 
September's Fawn fire was allegedly set by Alexandra Souverneva, a yoga instructor from Silicon Valley. And she is also a chemistry and biology graduate of the California Institute of Technology. Three people were injured. And 185 structures burned in the fire.
Fortunately, the fires that Maynard is alleged to have started were put out. And he was caught before any homes or buildings were destroyed.
Track Wildfires (NY Times) allows you to explore maps of where current wildfires are present. It also has smoke forecasts for California, Oregon, Washington, Idaho, and Montana.