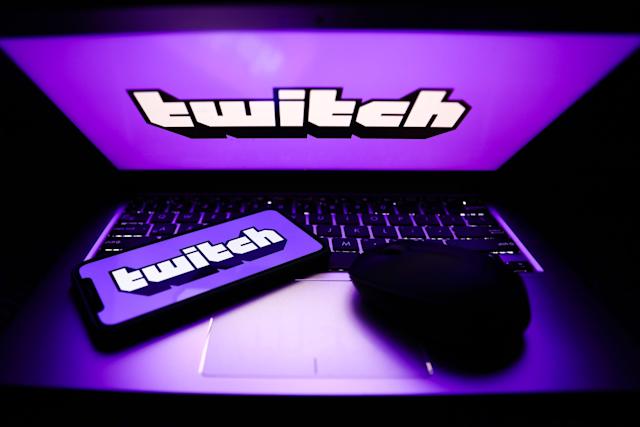 Twitch hackers hit the Amazon-owned video game live streaming platform early this week. And by Friday creepy Jeff Bezos photos were appearing all over the platform.
Regardless, Jeff Bezos probably never saw the hackers attempt at humor. These days he is focusing on Blue Origin, his space exploration company. And he is busy suing NASA. 
Twitch hackers heckle Bezos
On Tuesday someone on 4Chan posted a torrent link. It directed to over 125 gigabytes of source code. And all the API documentation, internal tools, and more were all readily available for everyone to use. The leaked data also included payout amounts for the most successful Twitch streamers.
The data fell into hackers' hands. And the code allowed the hackers to use Twitch's inner workings to exploit the frontend logic for fun. 
Images of Bezos appeared in searches for GTA V, Apex Legends, Minecraft, Smite, Overwatch, Dota 2, Dead by Daylight, Final Fantasy XIV, and several other games. The hackers replaced some background game images with very unflattering photos of the Amazon founder. And were making fun of the richest man on earth.
Early this morning, several Twitch game backgrounds were hacked with what seems to be the face of Jeff Bezos 😂 pic.twitter.com/BmWZfb5uWH

— Jake Lucky (@JakeSucky) October 8, 2021
Twitch security investigation
The initial data leak and the Bezos photo hacking are under investigation. Twitch only confirms that a "malicious third party" has exploited an error in a server configuration change to perform the hack. And they assure all their users that sensitive data like credit card info and private information wasn't exposed. 
Some former employees reported to The Verge that the situation is more complicated than the tech company is willing to admit.
The ex-Twitchers claim the problem is lax security. One source says that the company has been ignoring multiple warnings about security and safety issues. In a rush to launch new features and grow the platform's user base there are many issues that need fixing immediately.