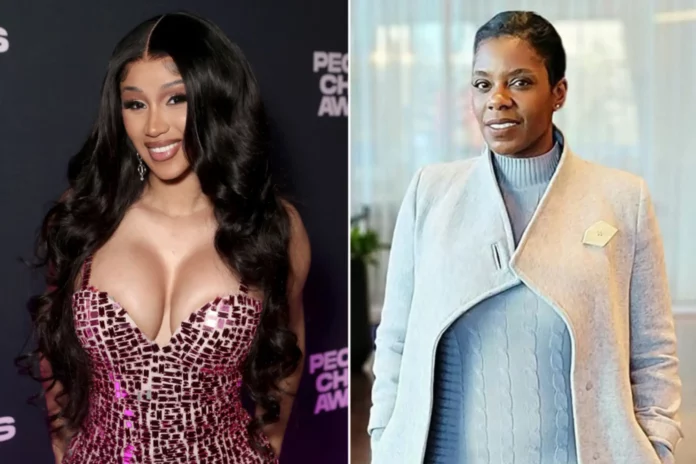 (USA Herald) – A Georgia-based YouTuber, Latasha Kebe, lost her appeal against a $3.8 million jury verdict in Cardi B's defamation lawsuit, as the Eleventh Circuit ruled on Tuesday, affirming the judgment. Latasha Kebe, also known as Tasha K, and her company, Kebe Studios LLC, were found to have inadequately challenged the verdict in a Georgia district court.
The three-judge panel unanimously decided that Kebe and her company failed to sufficiently present their argument that there wasn't enough evidence at trial to support the verdict. Consequently, the issue wasn't preserved for appeal. The panel also observed that Kebe and her company did not fully detail their challenge to the district court's rulings on admissible evidence at the January 2022 trial.
The court highlighted Kebe's failure to pinpoint where in the 5,500-page record the alleged errors could be found. As a result, the court stated that Kebe abandoned her argument.
Cardi B, whose real name is Belcalis Almánzar, triumphed in her claims of defamation, invasion of privacy through portrayal in a false light, and intentional infliction of emotional distress against Kebe and her company. The Atlanta jury determined that Kebe and her business acted in bad faith and were stubbornly litigious, warranting punitive damages and litigation expenses.
Almánzar testified that Kebe's "evil" conduct had driven her to the brink of suicide. She claimed to have asked Kebe multiple times to stop spreading malicious lies about her, but Kebe persisted to boost her video views revenue.
Kebe defamed Almánzar by claiming that the rapper was a prostitute who used cocaine and engaged in a lewd sexual act with a beer bottle in public. Kebe also accused Almánzar of having oral herpes, HPV, and cheating on her husband, a prominent rapper.
The panel cited the U.S. Supreme Court's 2006 ruling in Unitherm Food Systems Inc. v. Swift-Eckrich Inc. and a 2006 Eleventh Circuit decision in another case, stating that an appellate request for a new trial must follow an associated post-verdict motion in the district court. Failure to do so prevents appellate judges from having the authority to consider a jury verdict challenge.
Kebe's unsuccessful response argued that her case differed from the circumstances in Unitherm because she didn't make a pre-verdict challenge to the sufficiency of evidence. The panel rejected this argument.
The panel also dismissed Kebe's assertion that U.S. District Judge William M. Ray II wrongly excluded evidence about Almánzar's character, including her alleged gang membership, threats to other content creators, and hateful social media comments. The panel emphasized that Kebe cannot win an appeal without properly arguing her case.
In response to the appeal, Almánzar said Kebe's untimely arguments lacked merit and described Kebe's behavior as vulgar, tasteless, rude, and insulting.
Following the trial, Kebe and her company agreed to permanently remove the defamatory videos from their YouTube channel, which had garnered millions of views. In August, Almánzar initiated garnishment proceedings against Kebe and her company in two different Georgia state trial courts to recover the verdict. Kebe's attempt to dismiss one garnishment case was denied in February, and her subsequent request to appeal that order was also denied.
Reported by Samuel Lopez, Legal News Contributor for USA Herald.