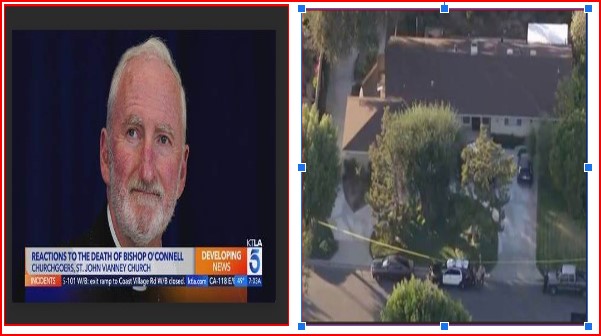 Over the weekend, a Catholic bishop died in "suspicious" circumstances in his Los Angeles home. David O'Connell, 69, was killed in the Hacienda Heights neighborhood at around 1 pm on Saturday.
The Los Angeles County Sheriff's Department received a call reporting that a person was not breathing at the residence.
When police arrived, they found him with a fatal gunshot wound to his upper torso. And he was pronounced dead at the scene. 
According to reports from the San Gabriel Valley Tribune reports officials are investigating the circumstances of the death. 
It is not known if a gun was found at the scene. And the death has not been ruled a homicide or suicide.
UPDATE: The death of Bishop O'Connell has been updated to a homicide. LA police are investigating it as a murder. 
Catholic Bishop well-known in the community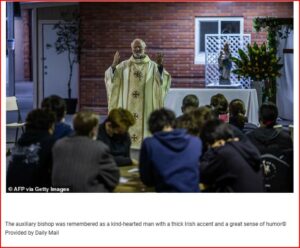 After his death was announced by the Archdiocese of Los Angeles, mourners gathered outside the archbishop's home late Saturday.
The mourners were seen crossing themselves and holding rosaries and candles as the LA Sheriff's Department continued its investigation inside the home.