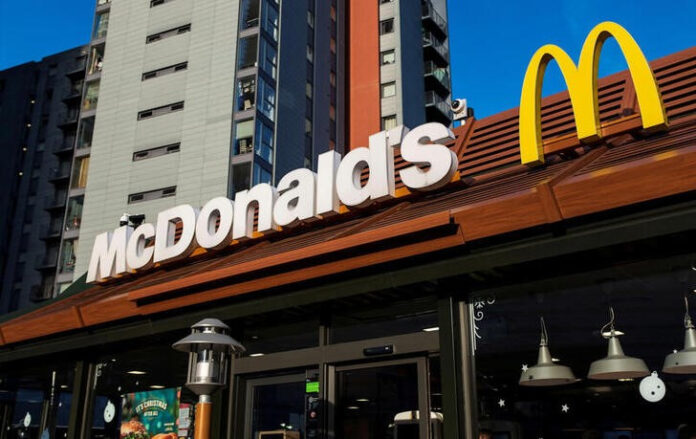 (USA Herald) – Delaware's Court of Chancery recently made a decision that is trailblazing and has the potential to change corporate law in the state. In a 65-page ruling, Vice Chancellor J. Travis Laster held that a McDonald's Corp. officer had oversight obligations equal to that of a director. Experts believe that this decision will have far-reaching implications for corporate law, particularly concerning officers' corporate duties of loyalty, care, and oversight.
The case arose from a derivative suit brought by stockholders in 2021 against former McDonald's executive David Fairhurst, who was accused of sexually harassing women employed by the fast-food giant for years. He was also accused of failing to act on evidence of harassment by others, including former CEO Stephen Easterbrook, despite his duty to guard against such conduct. Easterbrook was allowed to exit the business with a $56 million separation package despite allegations of an improper relationship with a subordinate and neglect of company-wide sexual harassment problems. He eventually agreed to return some $105 million in cash and stock.
The vice chancellor's decision, which allowed Fairhurst and the directors to remain in the suit, drew in part upon the 1996 In re: Caremark International Derivative Litigation ruling by Chancellor William T. Allen, which established director duties of oversight and their enforceability through derivative suits filed on behalf of a company. The Caremark decision found that a director's duties of care and oversight included maintenance of a system to report wrongdoing or other failures, as well as an obligation to address corporate breakdowns or "red flags" that put companies at risk. However, liability for both was limited to directors only, and officers were not held accountable.
Change came slowly. In 2009, Delaware's Supreme Court found explicitly in Gantler v. Stephens that "the fiduciary duties of officers are the same as those of directors," but the decision had no effect in Chancery Court, rippling across other courts for years before making a return splash in McDonald's. The ruling means officers are no longer exculpated and have personal liability for care breaches.
Experts say that the ruling is overdue in Delaware, and there has been a "remarkable and long-running silence" on the issue. Johnson, professor emeritus of law at Washington and Lee University, said he had been puzzled for years about the absence of a focus on officers in derivative fiduciary duty of care cases, given growing company reliance on exculpatory defenses for boards and the relatively greater vulnerability of officers.
Samuel Lopez, investigative reporter for the USA Herald, believes that this ruling is not only significant in corporate law, but it could also have implications in the insurance industry. According to Lopez, the ruling could serve as a potent weapon against insurance companies' bad faith conduct. Bad faith is a term used in the insurance industry to refer to an insurer's unreasonable or intentional failure to honor its contractual obligations to its policyholders. Insurance companies are held to a high standard of good faith and fair dealing in their handling of claims, and any breach of that duty can result in the insurer being held liable for bad faith.
However, policyholders often have difficulty holding insurers accountable for their bad faith conduct. Insurance companies have a vast array of resources, such as attorneys and adjusters, to combat policyholders' claims of bad faith. It is often difficult for policyholders to obtain evidence of insurers' wrongdoing, which can make it challenging to hold insurers accountable for their conduct.
In such cases, the ruling in McDonald's could prove beneficial to policyholders. Officers of insurance companies are also held to a fiduciary duty of care, loyalty, and oversight, and they could be held personally liable.