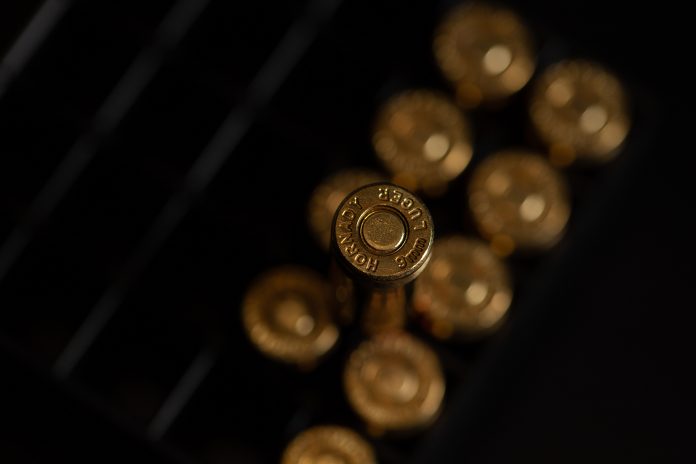 The U.S. Department of Justice (DOJ) announced charges against a businessman named Glenn Stepul for illegally exporting gun parts and other defense articles to a company in Ukraine.
Stepul is from Miami Beach, Florida. He owned a business in Buffalo Grove, Illinois that distributed horizontal directional drilling equipment.
The defendant allegedly conspired with a Ukrainian individual named Andriy Yakin to export or attempt to export pistol slides and stainless steel gun barrels to Ukraine without obtaining authorization from the U.S. Department of State. Their alleged conspiracy happened from 2024 to 2016.
Additionally, Stepul and Yakin allegedly colluded to export or attempt to export rifle scopes and night-vision cameras to Ukraine without authorization from the U.S. Department of Commerce.
Stepul allegedly concealed the illegal items inside his shipments of drilling equipment to Ukraine. In September 2016, Ukrainian customs officials intercepted one shipment, in which the defendant falsely declared that the items were household goods, cosmetics, toys, stationery, and cassettes.
According to the DOJ, the co-conspirators violated the Arms Export Control Act (AECA) and the International Emergency Economic Powers Act from 2014 to 2016.
Also, the Justice Department said the co-conspirator knowingly hindered and obstructed the duties of the Department of Commerce and the Department of State.
Stepul is facing additional federal charges related to export-control, smuggling, and false statement. He pleaded not guilty before U.S. District Judge John Robert Blakey in Chicago on Thursday. A status hearing is scheduled for Dec. 16, 2020.
The Justice Department believed Yakin is residing in Ukraine. A warrant of arrest has been issued against him.
The indictment is a big victory for law enforcement officials who are working hard to protect the national security of the United States.
Prosecutors still need to prove that Stepul is guilty of the charges against him since he pleaded not guilty. It remains to be seen whether Yakin will be arrested by authorities as his status is currently unknown.
—————————————-
 Have a story you want USA Herald to cover? Submit a tip here and if we think it's newsworthy, we'll follow up on it.
Want to contribute a story? We also accept article submissions — check out our writer's guidelines here.