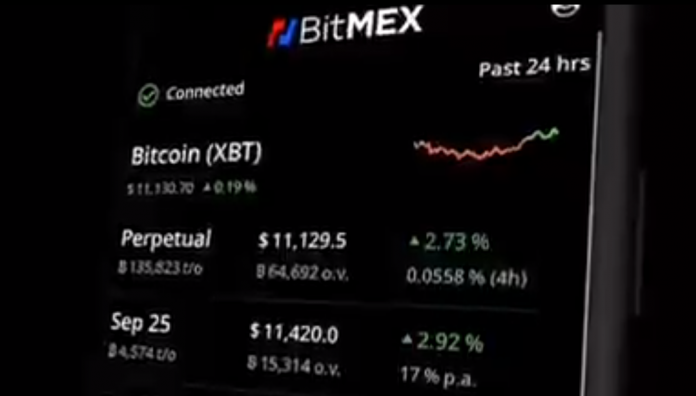 Samuel Reed, the co-founder and former chief technology officer (CTO) of the BitMEX cryptocurrency trading platform, has been released from U.S. custody on a $5 million bond.
U.S. authorities arrested Reed in Massachusetts last week after the U.S. Department of Justice (DOJ) and the Commodity Futures Trading Commission (CFTC) filed charges against him and his fellow BitMEX co-founders Arthur Hayes, Samuel Reed, and Ben Delo.
The CFTC alleged that Reed, Hayes, and Delo are operating the cryptocurrency trading platform without registration and violating the agency's anti-money laundering procedures and other regulations.
The DOJ accused BitMEX co-founders Reed, Hayes, and Delo as well as its head of business development Gregory Dwyer of violating and conspiring to violate the Bank Secrecy Act. Hayes, Delo, and Dwyer remain at large.
A court document from the District Court of Massachusetts showed that Reed posted an unsecured appearance bond of $5 million, which will be secured by $500,000 cash.
The court approved Reed's appearance bond on October 3 on conditions that he appears for court proceedings and if convicted, he would surrender to serve a sentence.
BitMEX announces leadership changes
On Thursday, BitMEX announced leadership changes at 100x Group, its parent holding company, which was also founded by Reed, Hayes, and Delo.
Hayes and Reed resigned from their positions as CEO and CTO of the company, respectively. Delo will not assume any executive role in the 100X Group. Dwyer took a leave of absence from his position as head of business development.
100X Group's chief operating officer Vivien Khoo will assume the position of an interim CEO. Before joining the company, Khoo serves as managing director, Asia Pacific Compliance at Goldman Sachs.
Last week, BitMEX issued a statement denying the allegations of the CFTC and the DOJ.
The cryptocurrency trading platform said, "We strongly disagree with the U.S. government's heavy-handed decision to bring these charges, and intend to defend the allegations vigorously. From our early days as a start-up, we have always sought to comply with applicable U.S. laws, as those laws were understood at the time and based on available guidance."
—————————————-
Have a story you want USA Herald to cover? Submit a tip here and if we think it's newsworthy, we'll follow up on it.
Want to contribute a story? We also accept article submissions — check out our writer's guidelines here.