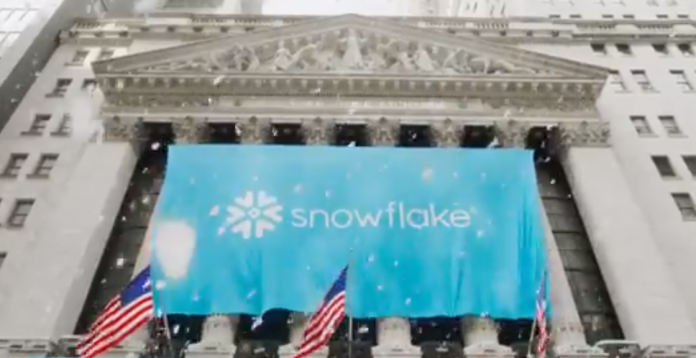 Dan Loeb, the billionaire activist investor, founder, and CEO of Third Point LLC disclosed that one of his latest winning investments is Snowflake (NYSE: SNOW), a cloud computing company that went public in mid-September.
Snowflake is part of Loeb's Third Point Offshore Fund, which had $6 billion in assets under management (AUM) as of September 30, 2020. The fund achieved an 11.7% gain quarter-to-date and 3.6% gains year-to-date.
Loeb joined Warren Buffett and Marc Benioff, whose companies, Berkshire Hathaway (NYSE: BRK.A, BRK.B) and Salesforce.com (NYSE: CRM) made significant investments in Snowflake's IPO.
It is uncertain as to when Loeb acquired and how big is his stake in the cloud computing company. One thing is for sure, Buffett and Benioff profited big time. Snowflake shares surged 111% during its market debut. This week SNOW traded between $227 and $251 per share.
Snowflake is a natural fit for Loeb's portfolio
Based on Loeb's portfolio, Snowflake is a natural fit as Third Point also owns stakes in other tech companies including Alibaba Group Holding Ltd (NYSE: BABA), Amazon.com, Inc (NASDAQ: AMZN), Adobe Inc (NASDAQ: ADBE), and Facebook Inc (NASDAQ: FB).
The tech is one of the heaviest weighted industries represented in the activist investor's portfolio. This is also the case for Benioff's Salesforce Venture, the investment arm of Salesforce.com.
In contrast, Buffett's portfolio overall has always stayed underweight in tech and leans towards financials, industrials, and consumer goods. The "Oracle of Omaha" has always viewed technology as important to the economy's growth. However, he believes that tech companies are overvalued and too risky of an investment.
Oftentimes technology companies that come to market end up going bust due to the heavily overcrowded market conditions and lack of profitability. Profitability is very important to Buffett when contemplating his investment decisions.
Many were surprised when Berkshire Hathaway took a huge stake in Apple Inc (NASDAQ:.AAPL). The conglomerate's big bet in Snowflake's IPO is all the more surprising for those who have been following Buffett because he never invested in IPOs. he often warns against new offerings due to high volatility and overvaluations driven by hype.
Market observers speculated that Todd Combs, one of Buffett's chief deputies who has proven himself as a successful technology investor, was the person behind Berkshire Hathaway's decision to invest in Snowflake.
—————————————-
Have a story you want USA Herald to cover? Submit a tip here and if we think it's newsworthy, we'll follow up on it.
Want to contribute a story? We also accept article submissions — check out our writer's guidelines here.