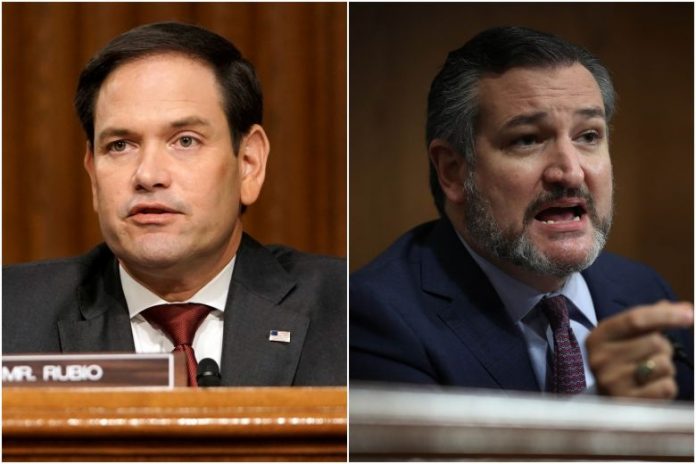 China has issued sanctions on 11 U.S. citizens, including lawmakers and heads of several nongovernmental organizations.
The Chinese sanctions come in the wake of the U.S. "Uyghur Human Rights Policy Act of 2020," according to President Trump's statement. They also follow Friday's sanctions by the U.S. of 11 Hong Kong and Chinese officials accused of human rights violations.
The sanctions include a freeze on any U.S.-based assets and a travel ban the for the 11 sanctioned individuals. 
The U.S. claims that the Chinese officials on the sanction list were all connected to policies in Xinjiang, China, that have led to the mass surveillance and detention of Muslim minorities.
The Foreign Ministry of China spokesperson Zhao Lijian said on Monday that, "The relevant actions of the U.S. blatantly intervened in Hong Kong affairs, grossly interfered in China's internal affairs, and seriously violated international law and the basic norms of international relations." 
The Chinese statement was largely symbolic and named U.S. Republican senators Tom Cotton, Marco Rubio, Ted Cruz, Pat Toomey, Josh Hawley, and Republican Congressman Chris Smith. Senator Rubio, Chris Smith, and Senator Cruz had all previously been banned from travel to China for their support of Hong Kong.
Also named were the heads of the Freedom House, Human Rights Watch, National Democratic Institute for International Affairs, the National Endowment for Democracy, and the International Republican Institute. 
These sanctions are just the latest volley in the escalating geopolitical battles between China and the U.S. 
There have been a series of bans on China-based companies and products citing U.S. national security concerns. Tech companies like TikTok, We Chat, DJI Drones, and  Huawei have all been restricted or banned in the U.S.
————————————————–
Have a story you want USA Herald to cover? Submit a tip here and if we think it's newsworthy, we'll follow up on it.
Want guaranteed coverage? We also offer contract journalism here.  Just be sure you're comfortable giving up editorial control, because our journalists are dogged and will follow the story through to it's conclusion. The story will be published to our exacting standards, without regard for your preferred slant.
Want to contribute a story? We also accept article submissions — check out our writer's guidelines here.