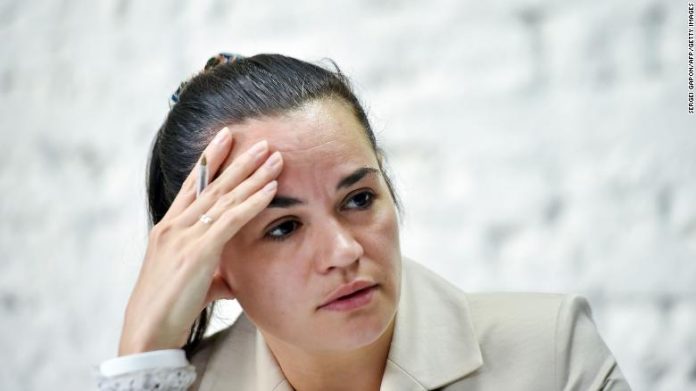 Belarus opposition leader, Svetlana Tikhanovskaya, has fled to Lithuania with her children following last weekend's election results which gave incumbent dictator Alexander Lukashenko 80% of the vote.
In a YouTube video, the defeated Tikhanovskaya explained that she made "a very difficult decision" and felt she had the gumption to stand up to Lukashenko. That all changed after opposition protesters violently clashed with regime authorities over the weekend.
In an earnest moment, Tikhanovskaya declared "I guess I'm still the weak woman that I was." This is a chilling turn of events for the opposition leader, who galvanized the opposition and became the face of a movement.
Tikhanovskaya's decision to flee Belarus is understandable. It was reported that Tikhanovskaya attempted to register a complaint on the election results, which led to her being detained for over 7 hours.
Another video of Tikhanovskaya has emerged, which reportedly was recorded prior to her leaving Belarus. In the video, Tikhanovskaya reads from a script and asks Belarusians to accept Lukashenko's "victory" and for people to stop protesting.