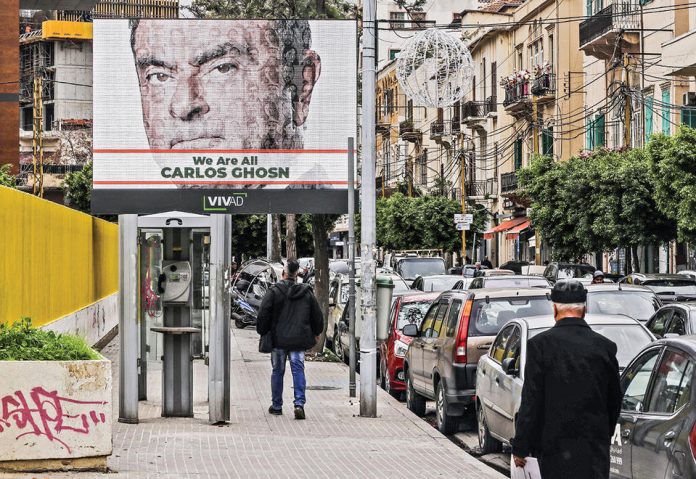 In an interview with Al Arabiya TV, the former head of Nissan shared details of his new book scheduled for release at the end of the year. The fugitive, Ghosn claims the book will prove his innocence of the charges he faces in Japan. 
In a daring escape engineered by Michael Taylor and his son, Ghosn fled Japan in late 2019 to avoid charges for financial crimes. He and his wife have been living in Beirut, Lebanon, since. He returned to his native Lebanon because there is no extradition treaty between Japan and Lebanon.
His current home in the exclusive Beirut suburb of Furn Al Hayek was damaged by the massive explosion that devastated the city.
Ghosn claims Nissan conspiracy
In June, internal Nissan memos were released, which revealed that in early 2018, senior managers at Nissan were concerned about Ghosn's efforts to create a strong, irreversible alliance between Nissan and Renault.
The documents also reveal that Hari Nada and Hiroto Saikawa, Nissan's top executives led a campaign to topple Ghosn from his job at the car alliance.
Ghosn's book alleges that the Nissan executives had an agenda when they accused him of financial crimes including underreporting his income. And it was Nada who worked with Japanese prosecutors to make sure charges were filed.
In an effort to oust Ghosn, Nada is alleged to have written that they needed to be "supported by media campaign for insurance of destroying CG [Carlos Ghosn's] reputation hard enough."
After his arrest, Carlos Ghosn was replaced as the CEO of the Renault-Nissan-Mitsubishi Alliance, by Hiroto Saikawa, who stepped down last September in the wake of a Nissan investigation. Nada was also implicated in the inquiry that determined that Nissan's top management had paid themselves excess compensation. 
Ghosn is denying all accusations dealing with his 2010 and 2015 financials. And claims he has documents and witnesses which prove his innocence and will be published in his book.
He also claims he did not receive such "salaries or compensations" for which he is accused of withholding knowledge.
Nada and Saikawa both reject the charges of the insider plot to remove Ghosn. When Saikawa was asked for a comment he said, "there was no effort to remove Renault's influence" by removing Ghosn.
Father and son who aided Ghosn escape remain in jail
It is alleged that Michael Taylor and his son were paid over a million dollars by Ghosn and his son to engineer Ghosn's escape while Ghosn was out on bail.
Reports of the international cloak-and-dagger escape to Lebanon contend that Ghosn was flown out of Japan hidden on a plane in a large black box.
U.S. District Judge Indira Talwani in Massachusetts ruled on Friday that the ex-Green Beret and his son Peter will have to remain in custody outside Boston until the Aug. 28 extradition hearing.
The Taylors were jailed in May. They have had three hearings trying to obtain bail, arguing that they have a good chance of winning their extradition case. And claiming they will not flee the jurisdiction. This is the third time that bail has been rejected.
————————————————–
Have a story you want USA Herald to cover? Submit a tip here and if we think it's newsworthy, we'll follow up on it.
Want guaranteed coverage? We also offer contract journalism here.  Just be sure you're comfortable giving up editorial control, because our journalists are dogged and will follow the story through to it's conclusion. The story will be published to our exacting standards, without regard for your preferred slant.
Want to contribute a story? We also accept article submissions — check out our writer's guidelines here.