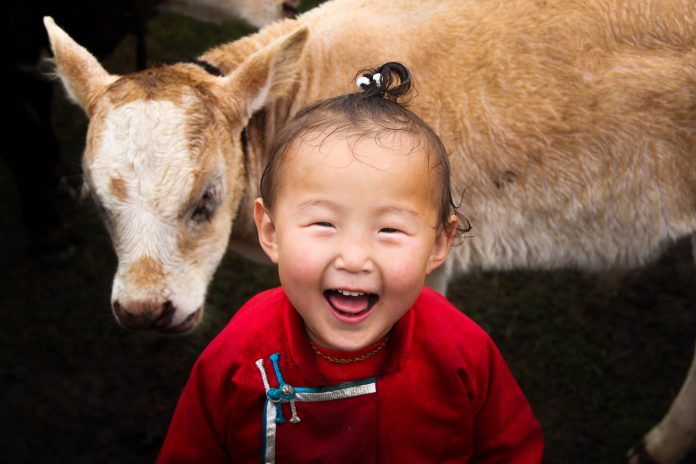 China has intensified pressure in Inner Mongolia following recent protests regarding a new Mandarin-language law which ethnic minorities fear is erasing the last vestiges of the Mongolian language and culture.
Thousands of student protesters flooded the streets of Inner Mongolia on Wednesday to decry Beijing's plan to enforce a three-year program aiming to implement Mandarin language education and mothball local history in favor of the Chinese Communist Party curriculum.
The plan is part of President Xi Jinping's efforts to bring different ethnic minority groups under a uniform Chinese identity. According to the population in Inner Mongolia, China's plans would wipe out what is left of the Mongolian language.
Within the territory of Inner Mongolia, the Mongolian language has been taught less and less in recent years, further exacerbating fears that China's policy will put the final nail in the coffin.
In addition to student protesters, parents of students have refused to send their children to school in protest of the new policy, according to the Southern Mongolian Human Rights Information Center.
On Chinese social media, videos of the protests have begun to circulate.
Enghebatu Togochog, director of the human-rights center, explained "Mongolians consider this as the 'final blow' to their culture and identity."
Local authorities were mobilized to quell the protests. Police in Tongliao, an eastern city within Inner Mongolia, published photos of 90 suspected protesters who were "picking quarrels and stirring up trouble."
A notice was issued to Tongliao locals, warning, "Anyone who gathers in a public place, the police will thoroughly investigate them all."
Following the civil unrest and boycotting of Mandarin-language classes, local governments have instructed cadres to firmly discipline individuals who spread rumors, particularly "inappropriate views" towards the central government.
Threats from local authorities have failed to quell the protests, however. Daguulaa, a clothes seller in Xilinhot in western Inner Mongolia, worriedly said, "Our ethnic language will slowly disappear — parents are worried about this."
Indeed, most Mongolian children are exposed to Mandarin on a daily basis through TV and daily life, while Mongolian has largely fallen by the wayside.
Beijing has claimed that the new language policy's goal is to advance bilingual education. Activists have painted a different picture, arguing that China intends to erase the cultures of ethnic minority groups across Inner Mongolia and throughout Chinese satellite states.
China's plan is expected to take effect by 2022, where Inner Mongolian secondary schools will require Mandarin to be taught and national coursebooks on Chinese ethics, history, and law will be the norm.
One Mongol opined, "I am Chinese, I am Mongolian, you can take anything from me except my mother language. Without language, I cannot say that I am Mongolian."
Beijing's actions in Inner Mongolia are an essential piece to China's unification plan to bring all territories under the umbrella of the CCP.
Likely, protests and civil dissent to the new law will be quietly crushed, as has been the Chinese Communist Party's way of achieving its goals for some time now.
————————————————–
Have a story you want USA Herald to cover? Submit a tip here and if we think it's newsworthy, we'll follow up on it.
Want guaranteed coverage? We also offer contract journalism here.  Just be sure you're comfortable giving up editorial control because our journalists are dogged and will follow the story through to the conclusion. The story will be published to our exacting standards, without regard for your preferred slant.
Want to contribute a story? We also accept article submissions — check out our writer's guidelines here.