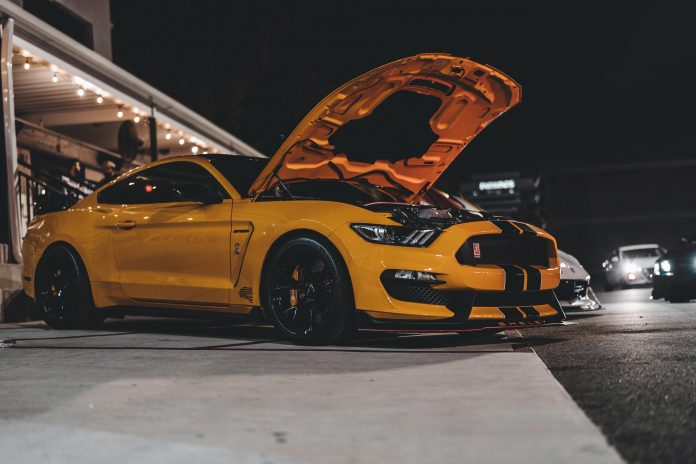 According to Steve Saleen, founder of the specialized high-end automotive company Saleen Automotive as well as his partner Charles Wang, who is a Chinese immigrant working previously as an attorney in NYC, the Chinese government has used the pre-text of COVID-19 to seize Saleen's intellectual property.
In 2015, Saleen and Wang were approached by the Chinese government to form a joint venture with the city of Rugao to produce the high-end automobiles. In a FOX Business interview, Saleen claims the deal Rugao offered was "…a great opportunity to help build a global company."
It is a well-known fact that China has the largest automotive market in the world with insatiable demand as more Chinese citizens continue to see their liquidity increase as China's economy continues to reap massive rewards from international trade and manufacturing.
The original deal planned for Saleen to contribute his trademarks, brand, and designs to produce three highly unique vehicles utilizing his unique knowledge in automobile production. Saleen's partner Wang helped to structure the deal, acting as chief executive officer.
As a result, Saleen and Wang were granted two thirds ownership of the newly minted company Jiangsu Saleen Automotive Technologies. Rugao's city government owns the remaining third of the company and was tasked with providing $500 million in capital as well as $600 million in subsidized loans over a three-year period.
The company went on to hire over 1,000 employees and develop a unique SUV in certification. Fast forward to the onset of the COVID-19 pandemic and Saleen's fortune drastically changed.
With both Saleen and Wang trapped in the U.S. due to travel restrictions, reports reached the partners that Chinese authorities had seized the factory with six police cars and vans loaded with private security forces.
According to reports, Chinese executives within the company were forced to resign or face consequences from the Rugao government while all other employees were terminated and forced to leave.
In addition, two other employees, Frank Sterzer, a German national who is vice president of manufacturing and Grace Yin Xu, a Chinese national who headed corporate affairs, were detained by authorities. Sterzer was held for six hours and released while Xu was held for over a month after refusing to admit that Wang had embezzled funds.
Rugao's government claims that Saleen's technology was fraudulent and false information was used to obtain a higher valuation.
China's actions in Rugao further complicate U.S.-China relations, which have been in decline as a result of the COVID-19 pandemic and the Trump Administration's plans to ban TikTok in the United States.
One thing is clear, China's actions over the last decade have largely gone unpunished. Perhaps this will be a watershed moment for Trump, who is looking to shore up support at home ahead of the 2020 election, where questions regarding Chinese global power will surely be brought up.
————————————————–
Have a story you want USA Herald to cover? Submit a tip here and if we think it's newsworthy, we'll follow up on it.
Want guaranteed coverage? We also offer contract journalism here.  Just be sure you're comfortable giving up editorial control, because our journalists are dogged and will follow the story through to it's conclusion. The story will be published to our exacting standards, without regard for your preferred slant.
Want to contribute a story? We also accept article submissions — check out our writer's guidelines here.