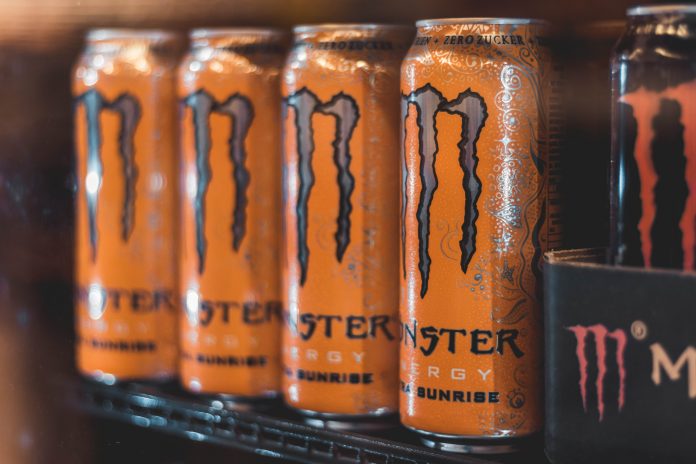 According to recently released court documents, Monster Energy has issued a response to Vital Pharmaceutical's (VPX) complaint of trade dress infringement and unfair competition with counter claims of their own.
In the document, Monster acknowledges developing and promoting the REIGN line of energy drinks which contain zero sugar and carbohydrates; and "that some third-party publications have described REIGN as intended to compete specifically with BANG," but the company refuses to acknowledge REIGN was developed to directly compete with BANG products within the fitness energy drink space.
The crux of VPX's argument is that Monster's REIGN products infringe on the trade dress of their BANG product line, noting the similarity between the two products. As predicted, Monster has flatly denied any similarity between the two products.
VPX also challenges Monster's recently introduced REIGN INFERNO drinks, claiming yet another example of trade dress infringement. While Monster acknowledges REIGN INFERNO as their product, they have denied any similarity between INFERNO and BANG products aesthetically.
VPX has tried to argue that INFERNO shares features with BANG products, including a black background with boldly contrasting colors throughout the rest of the can and flavor designations in "ALL CAPS."
In response, Monster denies this claim and argues that, "In fact, these allegations and related allegations throughout the Complaint are frivolous, and Defendants reserve all rights to seek appropriate remedies for these frivolous allegations at the appropriate time."
Furthermore, Monster has shot down VPX's argument that their REIGN and REIGN INFERNO products have been designed to confuse consumers, especially when on display in store coolers alongside BANG products.
In addition to denying all of VPX's claims, Monster has pointed out that their original trade dress had been established as early as 2002, while VPX began marketing their BANG drinks as late as 2012.
According to Monster, VPX's first rendition of BANG looked entirely different from their current trade dress, with the word "BANG" displayed vertically as well as a bright contrasting logo and performance ingredients displayed along the rim.
Monster goes on to claim that VPX then updated their trade dress "Because of BANG's disappointing sales and Monster's continued success," redesigning their cans "to closely mimic the Monster Trade Dress."
The complicated nature of the case makes it next to impossible to discern who infringed upon whom, pointing to the messy nature of trade dress infringement cases. The two energy drink companies have been trading countersuits for years, further complicating the issues.
Both parties are set to duke it out on October 5 after reports of the original August 3 court date being pushed back to later this month. The USA Herald's coverage of the case is ongoing pending further updates.
————————————————–
Have a story you want USA Herald to cover? Submit a tip here and if we think it's newsworthy, we'll follow up on it.
Want guaranteed coverage? We also offer contract journalism here.  Just be sure you're comfortable giving up editorial control, because our journalists are dogged and will follow the story through to it's conclusion. The story will be published to our exacting standards, without regard for your preferred slant.
Want to contribute a story? We also accept article submissions — check out our writer's guidelines here.