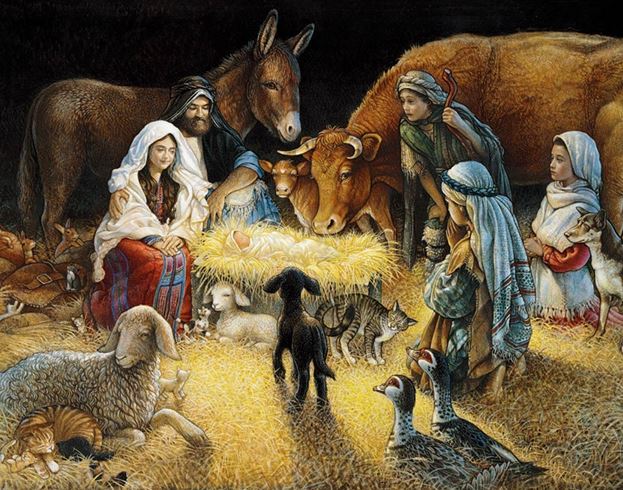 A topless feminist activist attempted to take the baby Jesus statue from the Vatican's Nativity scene at St. Peter's Square.
According to Reuters, the topless activist named Alisa Vinogradova jumped over guard rails. She shouted "God is woman," which is also painted on her bare back. A Vatican police stopped her from grabbing the statue and detained her.
Vinogradova is a member of the feminist group Femen, which was founded in Ukraine. The group's goal is "complete victory over patriarchy." Its website described Vinogradova as "sextremist."
On Christmas Day in 2014, a Femen activist did the same thing. At the time, the activist was able to take the statue from the Nativity scene, but was later arrested.
Pope Francis Christmas message
On Monday, the incident occurred two hours before Pope Francis delivered his Christmas message to around 50,000 at the square.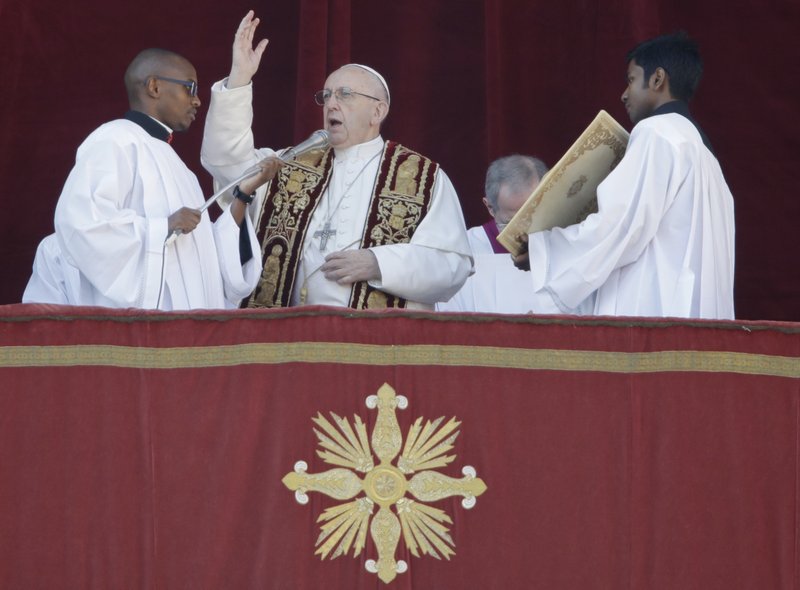 In his remarks, Pope Francis stressed the importance of a two-state solution between Israel and Palestine regarding Jerusalem.
In his "Urbi et Orbi (to the city and the world) speech, the Pope said, "Let us pray that the will to resume dialogue may prevail between the parties and that a negotiated solution can finally be reached, one that would allow the peaceful coexistence of two states within mutually agreed and internationally recognized borders."
Additionally, Pope Francis said, "We see Jesus in the children of the Middle East who continue to suffer because of growing tensions between Israelis and Palestinians."
Furthermore, "Today, as the winds of war are blowing in our world … Christmas invites us to focus on the sign of the child and to recognize him in the faces of little children, especially those for whom, like Jesus, 'there is no place in the inn."
UN condemns Trump's decision recognizing Jerusalem as capital of Israel
Earlier this month, President Donald Trump announced that the United States recognizes Jerusalem as the capital of Israel.
On Thursday, the United Nations condemned Trump's decision and demanded the United States to withdraw it. Some U.S. allies including the United Kingdom, France, Germany, and Japan denounced Trump's decision.
Prior to the General Assembly vote on a resolution condemning Trump's decision, the U.S. Ambassador to the UN Nikki Haley said, "We will remember it when, once again, we are called up to make the world's largest contribution to the UN. We will remember it when many countries come calling on us to pay even more and to use our influence for their benefit."
On the other hand, Trump said, "They take hundreds of millions of dollars and even billions of dollars, and then they vote against us. Well, we're watching those votes. Let them vote against us, we'll save a lot. We don't care."