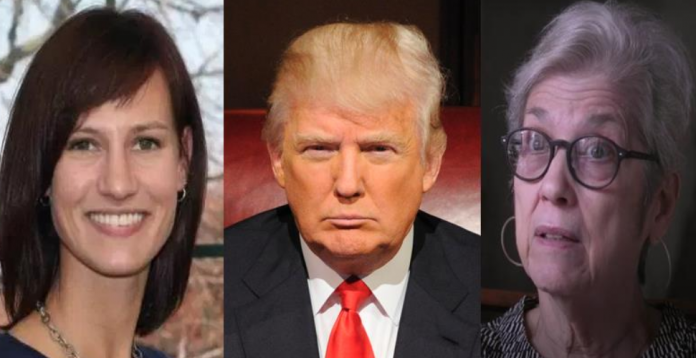 Reports from Fox News affirm that Susie Buell, an ally of Hillary Clinton, provided funds to various women via feminist attorney Lisa Bloom in exchange for them presenting accusations of sexual misconduct against President Trump.
A Full Analysis of Buell and Paid Trump Accusers
For unknown reasons, Buell funneled $500,000 to prospective Trump accusers through attorney Lisa Bloom. Bloom, daughter of Gloria Allred, is known for working high profile cases and has made no secret of her aversion to President Trump. Following questions about why Trump accusers needed money, Bloom cited the alleged needs for "safe houses," relocation, and additional security measures:
"It doesn't cost anything to publicly air allegations. Security and relocation are expensive and were sorely needed in a case of this magnitude, in a country filled with so much anger, hate and violence."
The women supposedly feared potential backlash that might come as a result of them accusing the then-future President, according to Bloom.
The exchange of funds occurred shortly before 2016 Election Day. However, despite the thousands of offered dollars, at least two of the women declined to go public with their accusations.
Following the lack of success, Bloom returned most of the funds to Buell. The rest of the money covered incurred charges during Bloom's work.
Susie Buell has refused to issue a public statement regarding the funds used to incentivize prospective Trump accusers.
America's Response to Buell's Paying Prospective Trump Accusers
The President has denied all accusations against him since their inception. While several women have claimed President Trump groped, accosted, or otherwise behaved inappropriately with them, several questions have come up.
Many Americans wondered why the women chose to wait so soon before Election Day. Others dismissed the accusations, citing them as political weapons employed to sabotage the then-future President's campaign.
Over the past few months, a series of sexual assault allegations have taken the nation by storm. Prominent male public figures including, but not limited to, Harvey Weinstein, Roy Moore, and Kevin Spacey have faced accusations. Many of the accused men have denied the claims, although some faced termination or encouragement to resign from their work.
Buell's and Bloom's work to pay prospective Trump accusers has furthermore engendered alarm and skepticism. Attempting to create a career from sexual assault hurts real victims, note critics. Moreover, Trump supporters have inquired about whether or not evidence exists to support the aforementioned allegations.
Finally, many Americans have cited the timing of allegations against President Trump coupled with the seeming lack of evidence and attempts to fund accusers as problematic and unbelievable.