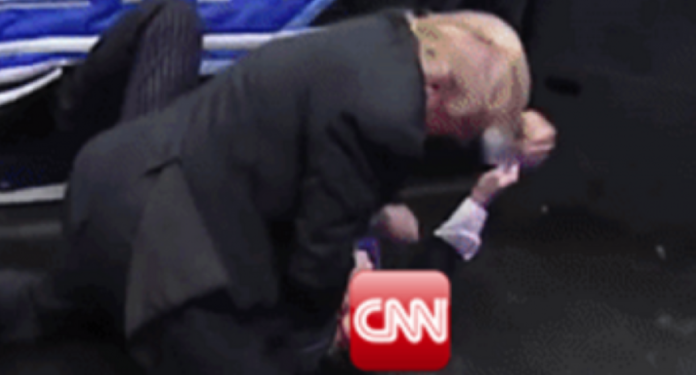 Earlier today, CNN Communications responded to President Trump with a scathing tweet, as reported by The Hill.
President Trump vs. CNN
President Trump posted the following tweet shortly after 2:00 PM:
.@FoxNews is MUCH more important in the United States than CNN, but outside of the U.S., CNN International is still a major source of (Fake) news, and they represent our Nation to the WORLD very poorly. The outside world does not see the truth from them!

— Donald J. Trump (@realDonaldTrump) November 25, 2017
Apparently, CNN did not like the President's aforementioned tweet because their communications page responded with the following message:
It's not CNN's job to represent the U.S to the world. That's yours. Our job is to report the news. #FactsFirst ?

— CNN Communications (@CNNPR) November 25, 2017
History Between President Trump and CNN
The above tweets are not the first time President Trump and CNN have clashed. CNN has repeatedly come under fire from both President Trump and conservatives alike for their promotion of bias, fake news. CNN is known for their infamous controversies regarding the accuracy of their reports. Furthermore, CNN has faced criticism for intentionally depicting conservatives in a negative light, while treating liberals with kid gloves.
Many Trump supporters and conservative voters also slammed CNN's earlier tweet. They noted what they view as the irony of CNN promoting "facts first." Perhaps CNN ought to start with promoting unbiased, factual news about the President, suggested many Twitter users. Moreover, Americans made the case that President Trump's assertion about CNN's poor representation of the U.S. is correct.