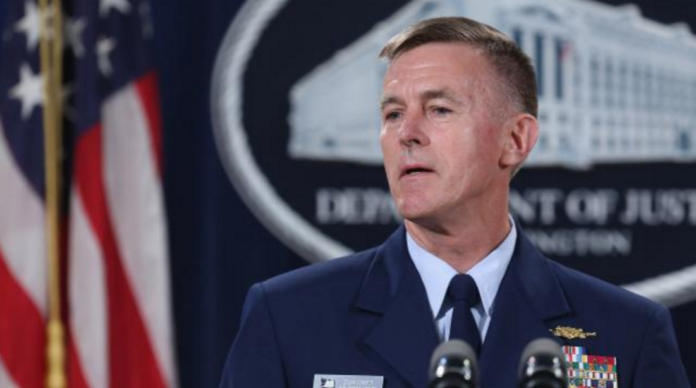 President Trump made headlines across America last week when he announced via Twitter that any and all transgender members will be barred from serving in the United States military from here on out. However, reports from The Hill indicate that Coast Guard officials do not seem to share the President's sentiments. Commandant Adm. Paul Zukunft made the following statements at a Center for Strategic and International Studies gathering:
"The first thing we did is we reached out to all 13 members of the Coast Guard who have come out as transgender. If you read that story, Taylor's family has disowned her. And I told Taylor, I will not turn my back. We have made an investment in you and you have made an investment in the Coast Guard and I will not break faith. And so that was the commitment to our people right now. Very small numbers, but all of them are doing meaningful Coast Guard work today."
Apparently, Zukunft, like many Americans, disagrees with the President's ban and has since attempted to touch bases with now White House Chief of Staff John Kelly. Kelly then tried to get in contact with Defense Secretary Jim Mattis. Zukunft, Kelly, and Mattis all appear to be surprised by President Trump's statements on transgenders in the military, despite the latter's claims that he'd taken counsel from them before making his decision.
To disallow transgender people from serving in the military is wrong and utterly disgraceful. Many Americans on both sides of the aisle agree and apparently, so do military leaders. Any qualified individual who wishes to fight for his or her country and passes all of the military's entry exams should be allowed to do so.
The argument against transgender military service seems to be that the Pentagon has funded gender reassignment surgeries over the past few years. Perhaps people should realize that eliminating Pentagon funding for sex change surgeries is possible without banning each and every transgender person from serving in the military "in any capacity."
Commandant Adm. Paul Zukunft's outreach to transgender military service members should be commended. The announcement of a ban on transgender Americans clearly had an impact on those who are currently serving. In addition, Joint Chiefs of Staff Chairman Gen. Joseph Dunford announced that until the White House sends a direct order to the Pentagon, there will be no change regarding transgender service in the Coast Guard.