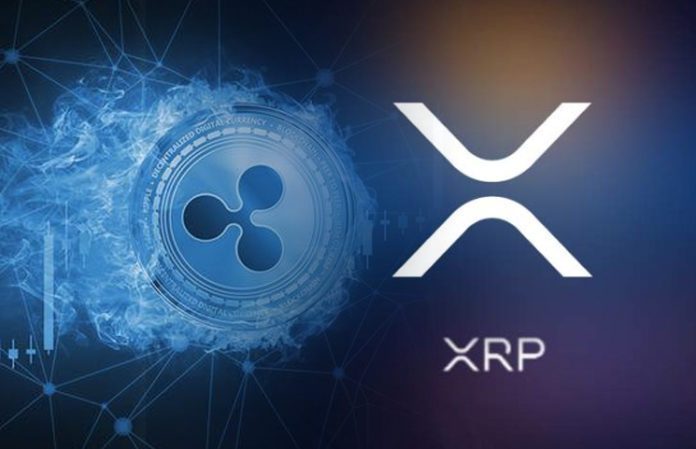 Coinbase, a digital currency exchange based in California, is suspending the global trading of Ripple (XRP) next month. Its decision comes after the Securities and Exchange Commission (SEC) filed a lawsuit against the cryptocurrency company for allegedly conducting a $1.3 billion unregistered initial coin offering (ICO).
In a blog post, Coinbase Chief Legal Officer Paul Grewal said the XRP trading will "move into limit only" beginning on December 28 at 2:30 in the afternoon PST. The cryptocurrency exchange will suspend XRP trading on January 29 at 10:00 a.m PST.
"The trading suspension will not affect customers' access to XRP wallets which will remain available for deposit and withdraw functionality after the trading suspension. Further, customers will remain eligible for the previously announced Spark airdrop (subject to approval in certain jurisdictions), and we will continue to support XRP on Coinbase Custody and Coinbase Wallet," according to Grewal.
"We will continue to monitor legal developments related to XRP and update our customers as more information becomes available," he added.
Allegations against Ripple
The SEC alleged that Ripple violated federal securities laws for failing to register its public offering of XRP, which the regulator considers as security or stock.
"We allege that Ripple, Larsen, and Garlinghouse failed to register their ongoing offer and sale of billions of XRP to retail investors, which deprived potential purchasers of adequate disclosures about XRP and Ripple's business and other important long-standing protections that are fundamental to our robust public market system," according to Stephanie Avakian, Director of the Enforcement Division of the SEC.
In the complaint, the SEC noted that Ripple Ripple has earned $200 million from selling XRP to investors, while it only made $23 million through its software sales in 2019. 
"In other words, the overwhelming majority of Ripple's revenue came from its sales of XRP, and Ripple relied on those sales to fund its operations," according to the = SEC.
Additionally, Ripple co-founder Chris Larsen earned $450 million from selling XRP. Its CEO Brad Garlinghouse profited $150 million from selling over 321 million of XRP.
SEC lawsuit represents "an existential threat to Ripple"
On several occasions, Garlinghouse reiterated that XRP is a decentralized digital currency and it is not a security. He argued that XRP is not a stock or security. Ripple did not sell an investment contract and investors who purchased the cryptocurrency don't share any profit from XRP sales.
Brian Klein who has been recognized as one of the top 5 financial technology attorneys in the U.S, argued that the SEC's allegation against Ripple is not strong and everyone needs to hear the other side of the story. 
Klein said "There's obviously a complete other side of this story that hasn't been told yet and deserves to be heard. The case could represent an existential threat to Ripple because of the penalties the SEC is seeking. Unfortunately, just the filing of this case could also permanently damage XRP. That mere allegations by the SEC could be the death blow to a cryptocurrency is very unfortunate."
Former SEC Commissioner Joseph Grundfest said the regulator's enforcement action will lead to multibillion losses to innocent investors.
Have a story you want USA Herald to cover? Submit a tip here and if we think it's newsworthy, we'll follow up on it.
Want to contribute a story? We also accept article submissions – check out our writer's guidelines here.