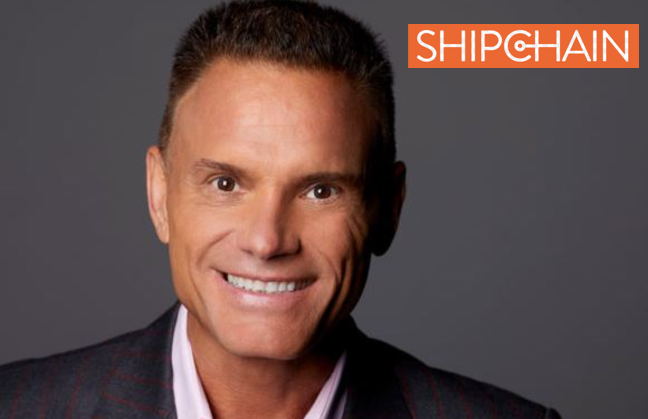 Kevin Harrington, the original shark on the TV show "Shark Tank," served as one of the advisors of Shipchain, a blockchain-based shipping and logistics tracking company that was officially shut down by the Securities and Exchange Commission (SEC).
The SEC found that Shipchain, its co-founders John Monarch and Aaron Kelly, who also served as the company's CEO and Chief Legal Officer, respectively, violated federal securities laws for conducting an illegal initial coin offering (ICO).
Shipchain and its top executives unlawfully took $27.6 million from investors by selling more than 145 million unregistered SHIP tokens to investors during the company's ICO in late 2017 to early 2018.
Monarch, Kelly along with the company's other executives and advisors including Kevin Harrington promoted the SHIP token ICO  through various media including on the company's website, online videos, presentations, etc. Therefore, they are all responsible for the company's violations.
The SEC ordered Shipchain to transfer all SHIP tokens in its possessions or control including those within the control of its founders to a Fair Fund pursuant to Section 308(a) of the Sarbanes Oxley Act of 2002.  It means Monarch and Kelly must give up theirs too. The Commission also ordered the company to pay a civil penalty of $2,050,000.
The Commission will later appoint a Fund Administrator to develop and supervise a plan of distribution for the Fair Fund and the disabling of SHIP tokens.
Investors are wondering if the Commission's Enforcement Division will also pursue Shipchain's advisors including Kevin Harrington for promoting the unlawful ICO. As a hands-on advisor, he played a key role in helping Shipchain develop and implement a strategy to attract and raise funds from investors.
Did Kevin Harrington receive compensation or some form of financial benefit for his promotion of Shipchain?   Were Shipchain investors aware of Harrington's compensation for the promotion of the Shipchain ICO?  If not, the SEC Division of Enforcement may pursue him and seek penalties, disgorgements, and prejudgment interests just like it did with other celebrities and influencers for illegally promoting ICOs.
SEC punished celebrities for unlawfully promoting ICOs
In 2018, the SEC pursued and ordered Floyd Mayweather and DJ Khaled to pay penalties, disgorgements, and pre-judgment interests totaling $614,775 and $152,745 respectively for failing to disclose the payments they received for promoting the fraudulent Centra Tech ICO.
In February this year, Hollywood actor Steven Seagal reached a settlement agreement with SEC, which accused him of unlawful promotion of the Bitcoiin2Gen (B2G) ICO. The action star served as a brand ambassador of the company and encouraged the public to invest in the B2G ICO. Seagal agreed to pay a total of $330,448 monetary judgment including $157,000 in disgorgement plus $16,448 prejudgment interest and a $157,000 penalty to resolve the Commission's charges against him.
The SEC's Division of Enforcement has been very aggressive in its efforts to deter wrongdoings and sanction or impose penalties against individuals and entities who violate securities laws. Its actions against securities law violators are critical to protecting investors and maintaining confidence in the U.S. securities markets.
This year, the COVID-19 pandemic brought challenges to the Commission in bringing enforcement actions against entities and individuals who committed misconduct. However, it is noteworthy that it recorded an unprecedented achievement this 2020. Its Enforcement Division collected around $4.68 billion in penalties and illegal income this year.
The division filed cases against big financial institutions, automobile and engine manufacturers, pharmaceutical, technology, and telecommunications companies. As mentioned above, it also went after celebrities. Therefore, investors expect that it will also go after Kevin Harrington if he committed misconduct by unlawfully promoting the Shipchain ICO and failing to disclose any payment he received from the defunct company.
Let's see and wait what will be the Commission's actions next year against all other individuals involved in the unlawful Shipchain ICO. Right now, investors are pleased that the company and its founders have been punished for their misconduct.
—————————————-
Have a story you want USA Herald to cover? Submit a tip here and if we think it's newsworthy, we'll follow up on it.
Want to contribute a story? We also accept article submissions – check out our writer's guidelines here.