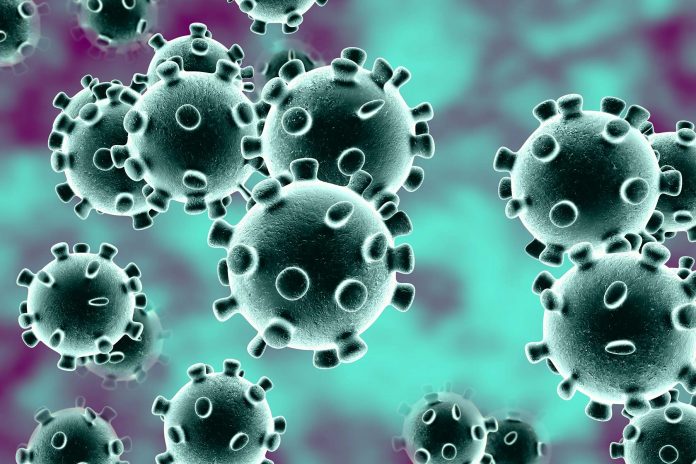 Just a day after the United States confirmed its first recorded case of the new COVID-19 strain that is more infectious, Colorado officials launched an investigation into a possible second case.
On Wednesday, the state's epidemiologist Dr. Rachel Herlihy said they are "aware of one confirmed and another possible case with the B.1.1.7 variant of the virus," which is a COVID-19 strain that originated from the United Kingdom.
Herlihy said two Colorado National Guard soldiers are infected with the new COVID-19 strain.  Both were deployed to support staffing at the Good Samaritan Society nursing home in Simla, Colorado, outside Denver.
It was not immediately clear if the soldiers were infected with the new coronavirus strain at the facility but Dr. Herlihy said experts are still "exploring all possibilities."
Emily Travanty, the supervisor of public health microbiology and serology at the Colorado Department of Public Health and Environment, said the sample from the second individual is "highly suspicious but has not yet been confirmed."
She said, "This particular sample was a little bit less of a strong signal so it's taking a little bit more work." Travanty added that the process of confirmation could take a week.
Meanwhile, Dr. Herlihy, assured that they have not detected the new COVID-19 strain among the residents in the assisted-living facility.
State officials said the two national guardsmen are both in isolation and recovering from the dreaded virus.
In a statement, Simla, Colorado Mayor Ryan Fumler said,  "The man who tested positive for this variant was working in Simla on the day of testing, He is not a resident of Simla. He is not isolating in Simla. There is one other 'suspected' case and this person is also not a resident and is not isolating in Simla."
There is no evidence the new COVID-19 strain causes more severe illness
Earlier, U.K. Prime Minister Boris Johnson said the reason behind the rapid spread of the new COVID-19 variant is that it is 70 percent more transmissible.
Nevertheless, the CDC published a scientific brief stating that " there is no evidence that the new variant causes more severe illness or increased risk of death."
The agency also stated that Moderna and Pfizer vaccines are already being tested for efficacy on the new COVID-19 variant. More data will be published regarding the matter.
Have a story you want USA Herald to cover? Submit a tip here and if we think it's newsworthy, we'll follow up on it.
Want to contribute a story? We also accept article submissions – check out our writer's guidelines here.