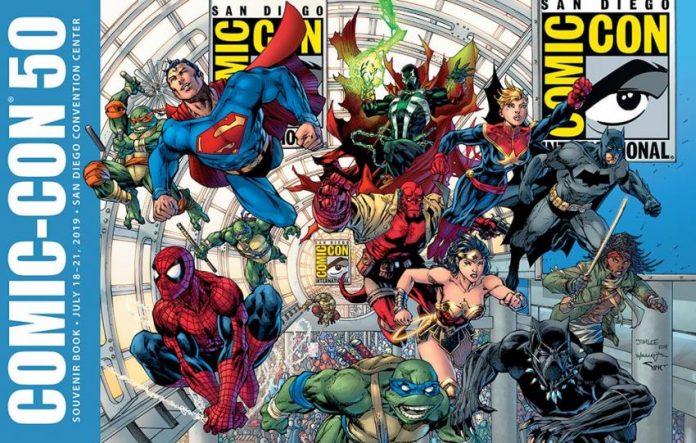 On Comic-Con's official Twitter it was announced Monday that the San Diego Comic-Con 2021 will be a virtual event. The huge fan convention has been held every year since 1970. But due to the techno-pandemic the in-person convention will be going online for two years in a row.
The virtual event will take place July 23rd to July 25th. This provides two days of presentations and panels, rather than the 4 to 5-day schedule of past Comic-Cons.
2020 was the first time the Comic-Con was only online. This year COVID-19 vaccinations are now ramping-up in the US and other parts of the world. But the event organizers feel that a virtual event will still be safer than a massive in-person gathering.
The 2020 virtual [email protected] featured some  A-list panels for "The Walking Dead," two Keanu Reeves films, and Star Trek Universe. But it generated only a fraction of the social media traffic and fan interest of previous Comic-Con's. Most observers believe that the live-experience, and fan interaction were missing elements.