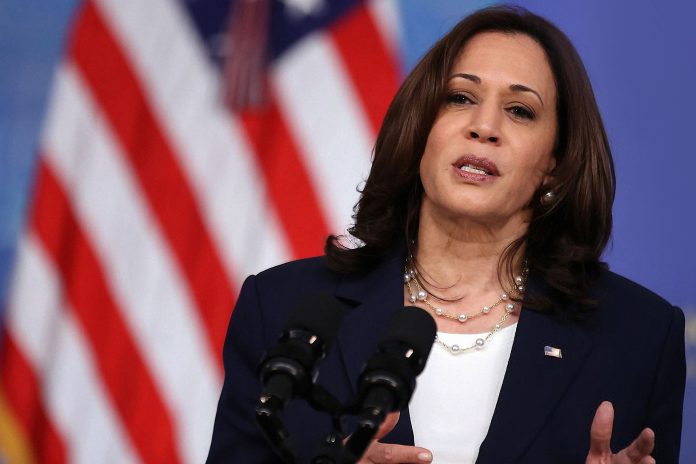 Over the past week, things have apparently taken a turn for the worst regarding Vice President Kamala Harris, especially in the public eye. Last weekend, CNN published a piece alleging friction between the vice president and the Biden administration.
Apparently, aides to Harris are also concerned about the White House's treatment of her. CNN's report additionally contained claims the Biden administration harbors reservations about the depth of Harris' loyalty.
Since CNN's report, additional rumors have come out. Apparently, the Biden administration is said to be looking into replacing Harris with a new vice president. On the heels of these rumors, Harris' communications director Ashley Etienne stepped down from her post earlier today.
A closer look at the resignation of the vice president's communications director
Ashley Etienne has quite a bit of experience as a Democratic aide, previously working for House Speaker Nancy Pelosi and others during the Obama administration. Yet, on Thursday, Etienne announced her choice to step down as Harris' communications director in December.
News of the resignation is already making waves in the national press and on social media sites. It also comes amid the vice president giving an interview with ABC News. During this interview, Harris faced specific questions concerning CNN's recent article about her experiences in the White House.
When the vice president met inquiries about whether she believes the Biden administration is underusing or otherwise mistreating her, she laughed and said this wasn't the case.
Recent polls thus far have shown Harris with a 28% approval rating. This is worse than Biden, who just sunk to 36% in yet another poll to newly come out.
The White House on Harris' role in the administration
After CNN's recent story about the vice president, the White House immediately jumped to her public defense. Press secretary Jen Psaki declared Biden relies profoundly upon the feedback and counsel from the vice president.
Psaki also declared Harris as a valued partner to the president and his administration. On Monday, when Biden approved into law the $1.2 trillion infrastructure legislation, he and Harris beamed, hugged, and remained in close proximity throughout the signing ceremony.