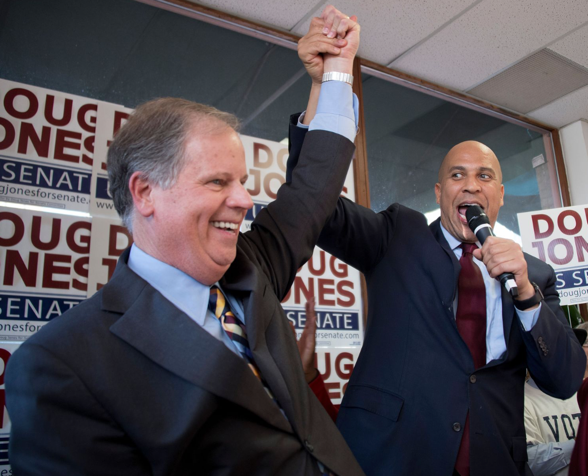 Doug Jones has defeated Roy Moore in the Alababa Senate race.
This shocking upset victory in Alabama — Fox News and the Associated Press have both called the race for Doug Jones — has an enormous upside for Democrats.  It gives them their first realistic chance of retaking the US Senate in 2018.  And if they manage to pull that off, the consequences for the future of Donald Trump's presidency will be enormous.
The 52-48 Republican majority will shrink to just 51-49. This means that Democrats will have to gain just two seatsto retake control of the chamber.
Moore, the former chief justice of Alabama's Supreme Court, has faced multiple allegations of sexual misconduct with teenage girls while he was in his thirties — accusations that Moore has Vehemently denied.
According to The Fox News Voter Analysis, 51 percent of voters on Tuesday think the accusations against Moore are true while 43 percent don't believe them.
The data also indicates that voters say party control is more important to their vote than the allegations against Moore.