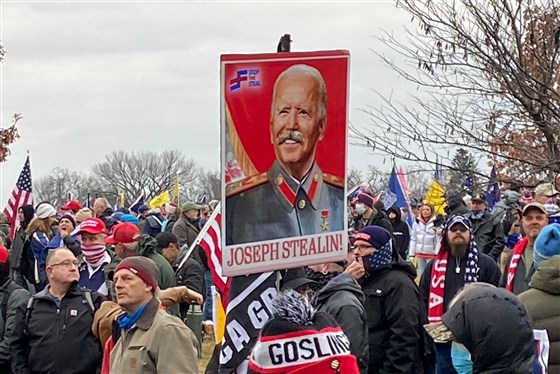 The U.S. Congress suspended its proceedings on Wednesday to count and certify the Electoral College votes, in which electors officially elected Joe Biden based on the results of the November Presidential Election.
The Congress was forced to halt the Electoral College votes certification after pro-Trump protestors stormed the U.S. Capitol building to "stop the steal," according to live coverage by NBC News.
Reports on the ground indicate a large group of protestors congregating on the steps of the Capitol building and Capitol police holding them back. 'Burning' and 'smoke-like- smells have also been reported on the scene.
Vice President Mike Pence and Congressional members were given gas masks and immediately evacuated following the storming of the Capitol building.
On the ground, media reports described thousands of Trump supporters storming police barricades and fighting through walls of tear gas in order to disrupt the Congressional hearing.
Minutes before the events occurred, Vice President Pence issued a letter to all 535 members of Congress declaring he will not decertify President-elect Joe Biden's victory, directly contravening President Trump's demands he do so. Whether the letter played a role to the crowds response rushing into the Capitol building remains to be seen.