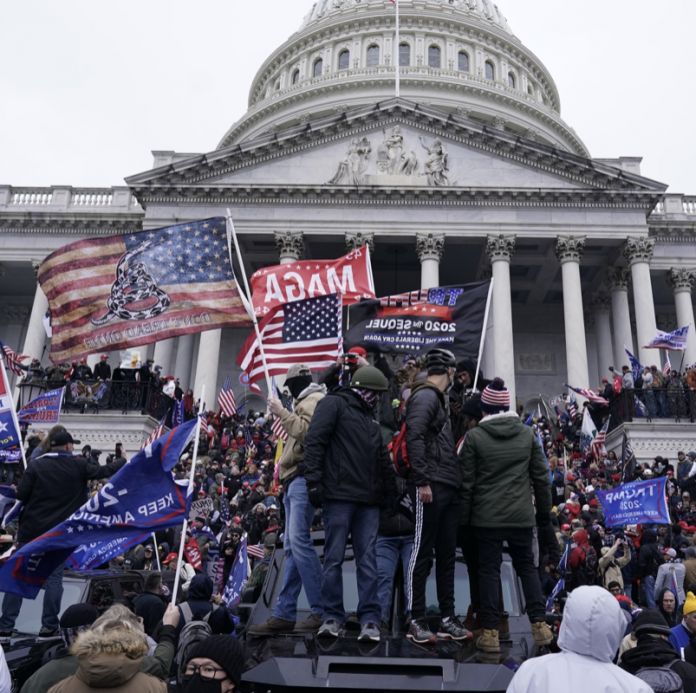 Demonstrations designed to "stop the steal" and "save America" quickly became violent at the U.S. Capitol in Washington D.C.
As reported by USA Herald earlier on Wednesday, MAGA protesters stormed the U.S. Capitol. Fighting with U.S. Capitol Hill police, pro-Trump demonstrators walked inside the historical building and demanded to speak with Congress members about the outcome of the 2020 presidential election.
Gunfire was reportedly heard outside as well. For the safety of lawmakers in Washington, they were either escorted from the premises or instructed to barricade themselves inside. Law enforcement did, however, escort Vice President Mike Pence from the building for his own safety.
Earlier this afternoon, President Trump urged his supporters to stop the violence, cooperate with law enforcement, and go home. Hours after the president's appeal, reports surfaced that a woman shot during the Capitol Hill riots passed away today.
One reported fatality
The woman to pass away on Wednesday thus far remains unnamed.
However, a spokesperson for the Washington D.C. Metropolitan Police Department confirmed that this woman received a gunshot to the chest during violence on Capitol Hill today. Following this injury, emergency services transported the woman to the hospital. Reports indicated her critical condition; although, it is now clear that she didn't make it.
The demonstrations occurred in D.C. today for the purposes of stopping what many conservatives view as a fraudulent presidential election. Many Trump supporters also hoped that Pence would manage to prevent Biden from taking office in two weeks; however, the vice president has since gone on the record, confirming that he lacks the legal and constitutional authority to grant Trump a second term.
Congressional certification of Joe Biden
Today's antics at the U.S. Capitol did not really stop congressional proceedings to certify Joe Biden as the next president. It simply delayed the process.
Republicans and Democrats in Washington have confirmed that Biden's certification will proceed later this evening. Democrat James Clyburn, the House Majority Whip, also stated that Congress feels "not deterred" by today's events.
Lawmakers then confirmed that by tomorrow, the certification of Biden's Electoral College votes shall reach completion.
Have a story you want USA Herald to cover? Submit a tip here and if we think it's newsworthy, we'll follow up on it.
Want to contribute a story? We also accept article submissions – check out our writer's guidelines here.