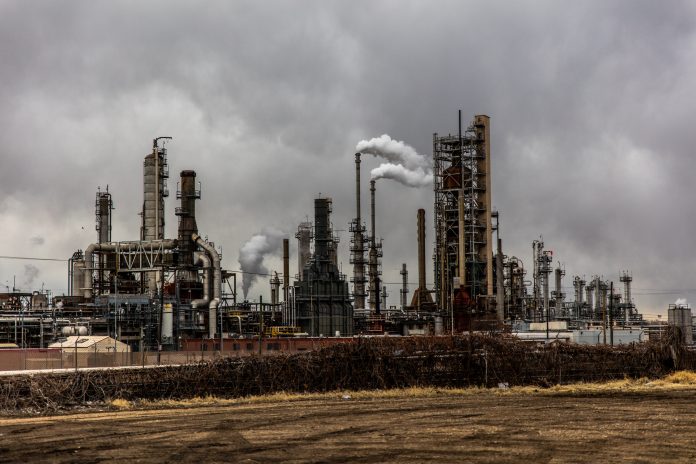 ConocoPhillips (NYSE: COP) announced its plans to acquire its major shale rival Concho Resources (NYSE: CXO) for $9.7 billion in an all-stock transaction.
The stock price of ConocoPhillips declined by more than 3% to $32.70 per share while Concho's stock price also dropped by 2.76% to $47.26 per share. It seems that shareholders are not happy with the proposed merger.
The deal will combine both companies to create a "resource base of approximately 23 billion barrels of oil" or approximately $60 billion enterprise value that will offer shareholders  "superior investment choice for sustainable performance and returns."
The Board of Directors for both companies voted unanimously to approve the merger, in which shares of Concho Resources stock will be exchanged for a fixed ratio of 1.46 shares in ConocoPhillips stock at a 15% premium per Oct. 13 closing prices.
"The leadership and boards of both companies believe today's transaction is an affirmation of our commitment to lead a structural change for our vital industry," said Ryan Lance, ConocoPhillips chairman and chief executive officer in a statement.
In addition, Lance said, "Concho is a tremendous fit with ConocoPhillips. Together, ConocoPhillips and Concho will have an unmatched scale and quality across the important value drivers in our business: an enviable low cost of supply asset base, a strong balance sheet, a disciplined capital allocation approach, ESG excellence, and great people."
The deal will make ConocoPhillips the largest independent oil and gas company
ConocoPhillips is optimistic that the deal will create "a compelling combination of size, best-in-class assets, financial strength, and operating capability." Following the transaction, it will become the largest independent oil and gas firm in the country, capable of pumping out a staggering 1.5 million of oils per day.
Furthermore, Conoco's acquisition of Concho will allow the company to capture an estimated $500 million in annual cost and capital savings by 2020. The deal will drive down the supply of resource costs for the company, boasting an average cost of supply of less than $30 per barrel and strengthening Conoco's dominance in the Delaware and Midland Basins as well Eagle Ford and Bakken in the Lower 48, not to mention the Montney in Canada.
Another huge source of value in the deal will be the combination of industry-leading expertise from the two giants. Conoco has said they plan to develop a "best practices" approach as a result of the deal.
"Through this combination, we are joining a diversified energy company with even more scale and resources to create shareholder value in today's markets and beyond," said Tim Leach, the chairman and chief executive officer of Concho Resources.
The merger marks another massive deal in the oil and gas space following Chevron's acquisition of Noble Energy earlier in 2020.
—————————————-
Have a story you want USA Herald to cover? Submit a tip here and if we think it's newsworthy, we'll follow up on it.
Want to contribute a story? We also accept article submissions – check out our writer's guidelines here.