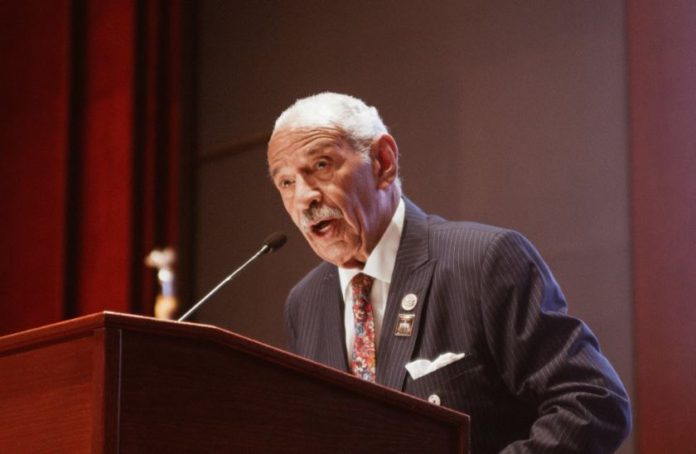 Democratic Rep. John Conyers Jr. announced his decision to resign as ranking member of the House Judiciary Committee.  Conyers is among the many politicians across the country facing sexual harassment allegations.
In a series of tweets on Sunday, Conyers explained why he decided to step aside. He emphasized that he wants to defend himself before the House Committee on Ethics.
Conyers tweeted, "After careful consideration and in light of the attention drawn by recent allegations made against me, I have notified the Democratic Leader of my request to step aside as Ranking Member of the House Judiciary Committee during the investigation of these matters."
Conyers strongly denied the sexual harassment allegations
Last week, BuzzFeed reported that Conyers paid more than $27,000 to a female aide to settle a wrongful dismissal complaint. The former aide alleged that she was fired because of her refusal to "succumb to [his] sexual advances."
Hours following the publication of the report, the congressman admitted the settlement but he strongly denied the allegations of sexual harassment.